THIS POST MAY CONTAIN AFFILIATE LINKS AT NO EXTRA COST TO YOU.
The ultimate gift guide for artisans and craftspeople…I finally have it! Do you wonder what kind of gifts are great to give to a budding artiste who loves to paint, or work with clay, or wood? Well look no further as I'm here to give you the straight dope on things yours truly has received over the years and how it can inspire some new gift ideas.
In the past I used to give people prints of my work for special occasions, but that's only a starting point.  Think along the lines of funny, or useful, or endearing. Now without further ado I present to you my list of ideas .
So whoever you are shopping for, I'm pretty certain you will find something that will help, inspire or engage them, or even amuse them for a little while. Enjoy!
Funny Artist Tshirts
We always like to wear our favorite hobbies and interests proudly so if painting is one of them I have found some really catchy or cute sayings including famous artists.
The Struggle Is Real Funny Artist Paint Mug T-Shirt
Pretty Sketchy Artist Weapons Of Mass Creation T-Shirt

Funny Mugs
I carry a few mugs in my Etsy shop so this one came up as no surprise. I think my favorite is the "Paint Water" one, and the "Not paint water" for a little chuckle from onlookers. Mugs are perfect to make a statement or get a conversation started plus they are also great to put a few of your supplies in like your brushes.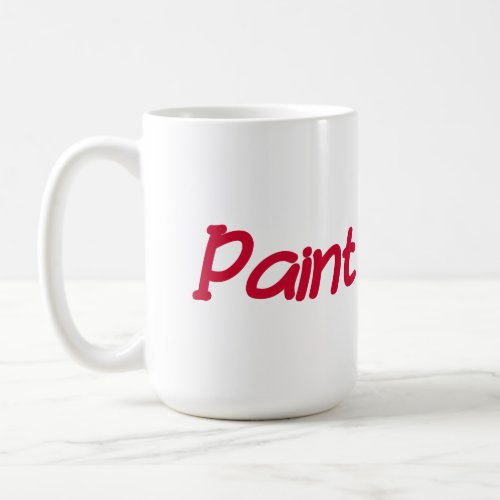 Paint Water Coffee Mug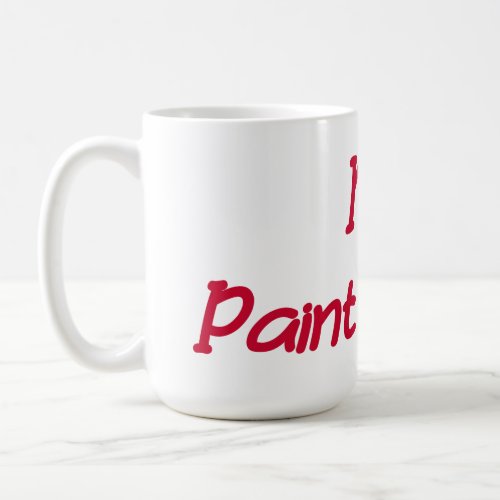 Not Paint Water Coffee Mug

Jewelry
Jewelry with painting themes such as this elegant palette shaped pendant are a great choice. Also lapel pins, too. These would make a very thoughtful gift, she will love wearing it to her next paint-in party or social gathering and it's sure to get compliments.
Also earrings are a good choice too…provided the intended recipient has no known allergies to metal (I know tis as I am a little sensitive so I don't wear earrings much unless they are nickle-free.) These cute dangles below will make a clever statement.
Personalized Artist Paint Palette & Paint Brush Pendant Necklace

Unique Charm Paint Palette Dangle Earrings Paint Brush Drop Earrings For Women

I love the look of the crystals representing the paint colors and this pendant, you can choose a monogrammed initial to make it more personal!
Books
Books on the subject of famous painters is always a great gift idea. I have quite the literary collection of my favorite artists from over the years, and one of them I return to again and again is the Art Book. The edition below is different from the one I own, but that just goes to show that this book has stood the test of time.
It's available in hardcover and paperback editions too.
The Art Book (Revised and Expanded 2020 Edition)

Each famous artist has a highlighted work along with a biographical entry (very short -a few paragraphs) so you get a little inside scoop on a wide variety of famous people. It's listed everyone from A to Z. I highly recommend it.
Of course this is just a suggestion, there are lots of great art-related books out there that would make great "coffee table" books to get conversations started, or to share at he next social club meeting, etc.
Handmade Crystal Artist Ink Pen
Perfect for the would-be calligraphy artist…

CODACE Glass Dip Pen Ink Se with 12 ColorsSee on Amazon
I saw this beauty and had to add it to my list…for those of you who admire the work of hand blown glass., you can't go wrong with this lovely glass dip pen set. Complete with 12 different color inks, it will allow you to make a statement with every greeting card, thank you note or gift tag.
And it's quite the conversation piece too, it can be displayed in its included holder when not in use. Comes in a classy gift box. For those of you who want to pair their craft with a touch of elegance, this is a must have item.
Framed Wall Art
Inspiration is always a daily reminder to keep going after with your hobby so I thought I would include framed poster art of inspiring quotes. Whether it's just a little bit of motivation or a classy way to decorate empty wall space, this is an idea that your average painting aficionado is going to really enjoy and appreciate. You can choose from a variety of different sizes too.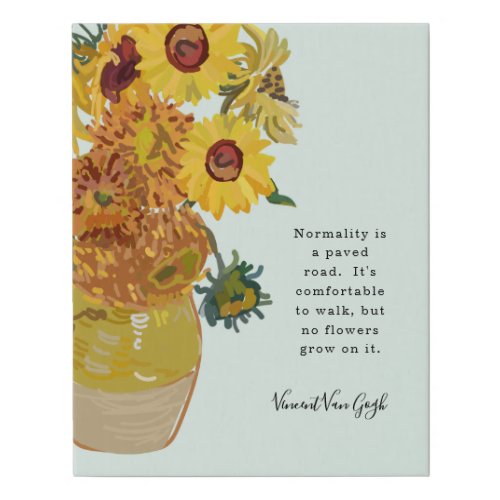 Vincent Van Gogh Quote Wall Art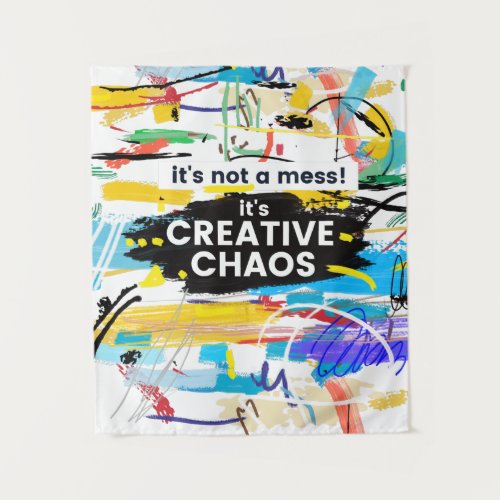 Funny creative quote on artistic brushstrokes tapestry

Art-Inspired Timepieces
Modern Home Salvador Dali Inspired Melting Table/Mantle Clock

I have always loved unique clocks. I can't speak for other artistes out there, though, unless you;re talking about one like this one I found inspired by the famous work of Salvador Dali "The Persistence of Memory" melting clocks.
It's made with a brass finish and is made to sit atop a mantelpiece or other object that is not totally flat. Elegant and appealing you will enjoy having something like this in the studio or wherever inspiration is drawn.
Gag Gifts, Possibly?
After all, most artistes do have a sense of humor.
The Scream Electronic Scream Maker 5.25

If nothing else, a gag gift may be the way to go. And what better idea than one that is a representation of a famous work of art, in this case, Edvard Munch's "The Scream". This is a figurine that actually "screams" a great stress reliever and conversation piece too! It's sure to get a few laughs when introduced.
Well I hope you enjoyed this list of ideas, which of these was your favorite?