"Happy Little" Bob Ross Gift Ideas!
Looking for some really cool Bob Ross gift ideas for a super dedicated fan out there? Well we have got you covered! Who ever knew the iconic art instructor on TV would have become such a legend? Between the unmistakable 'fro and endearing catchphrases, Bob Ross was definitely a legendary artist. And a philosopher, too let's not forget.
I whiled away many Saturday afternoons watching the "Joy of Painting" not just for the art, but the vignettes of wisdom too. And seeing those cute animals he befriended and showed us in between painting sessions from time to time on the show always made me smile.
Heck there are super-fans dressing up like Bob for Halloween or cosplay conventions too! So without further ado, I'm very excited to show you all the fun, funny and heartwarming Bob Ross fandom gifts I came across lately!
Creative Commons Image Attribution: haiden goggin
Bob Ross T-Shirts
First thing to begin with is tshirts – I have found quite a collection – with hilarious sayings as well as his famous "Happy Little Accidents" meme. Take a look at what I found in men's, women's and kids sizes.
Bob Ross No Mistakes/Positive Vibes T-Shirt

Bob Ross Happy Trees University Official Licensed Athletic Fit T-Shirt

Teelocity Bob Ross Everyone Needs A Friend Graphic T-Shirt

There Are No Mistakes Only Happy Little Accidents T-Shirt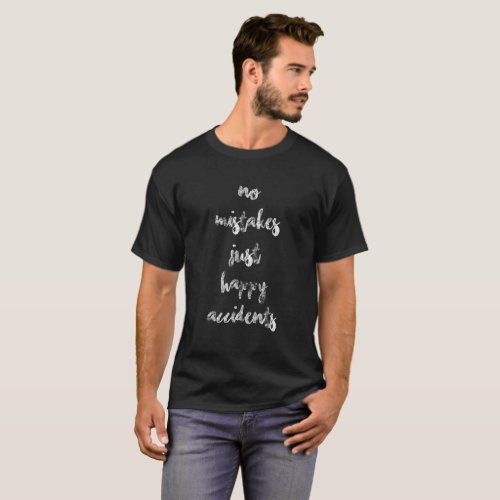 No mistakes just happy accidents T-Shirt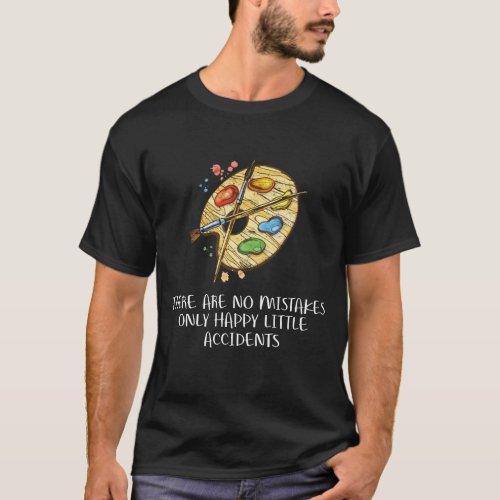 There Are No Mistakes Only Happy Little Accidents T-Shirt

Funny Bob Ross Coffee Mugs
I love these mugs I found with "Happy Accidents" and  "Beat the Devil Out Of It" (referring to the way he cleaned those wide brushes on the side of his easel – I tried it myself and I think I may have left some splatters!) and other pieces and bits of Bob's wisdom.  There are white and black ones to choose from, all with beautiful colors and designs that will hold up well and accept microwave and dishwasher use easily without fading.
Bob Ross Beat The Devil Out of it 11 Oz Double Sided Mug

Bob Ross Happy Accidents Officially Licensed 11 Oz Double-Sided Mug

Heat Changing Mug – See Painting Color with Hot Liquids

Heat Changing Mug – Add Coffee and a Happy Little Scene Appears

The color-changing one looks to be especially popular – when you pour in your hot beverage, the background changes into a full-color painting – how's that for cool?
Bob Ross Bobblehead, Collectible Bobblehead Figurines

This Bob Ross Bobblehead Figurine is a Great Collector's Piece
I never did see what other people saw in bobblehead figures…I always thought they looked silly. But I saw this one with Bob bearing his signature palette and brush and I had to smile.
I would be glad to display this on my desk any day!
I don't know what to make of the bird on his head, though…gotta love that finishing touch of a cute little raccoon, I think that's adorable! A great little piece of memorabilia that any Bob fan will enjoy and display proudly.
The Chia Bob Head
Yeah, I know what you must be thinking, C'mon Jennifer, a chia pet, that's the best you can do? I know of so many people who dismiss Chia Pets as "last-minute tacky gifts" (Otherwise, why are they always parked in the front of the drugstore only a month before Christmas?)
Call me nostalgic, but I used to love the late-night "Chi-chi-chi-chia" commercials and look forward to the next big cartoon character or public figure edition. When you think about how many famous people have been "Chia headed",  with the fabulous 'fro going on, it's a no-brainer to immortalize the great Bob Ross into one of them!
Chia Pet Bob Ross with Seed Pack, Decorative Pottery Planter, Easy to Do and Fun to Grow

Not only will this be a great conversation piece, but don't forget that chia is one of those superfoods people talk about so snacking on his "hair" will no doubt be fun too!
This Coloring Book with Bob's Painting Outlines Will Be a Hit!
All right, all you coloring book addicts out there – this one's for you! If the person you intend to gift loves coloring, you can't go wrong with this really amazing Bob Ross coloring book. It includes many sheets featuring outlined versions of some of his many beloved paintings.
The Bob Ross Coloring Book

Bob Ross Coloring Book – Four Seasons

Later on the finished pages can be displayed on the wall or framed – totally your call. You can use any tool you want, while you are at it, don't forget to pick up some coloring implements too for the lucky recipient as well!
Have You Ever Played the "Art of Chill"?
Neither have I – but count me in! This is a must have for Bob fans everywhere as a collector's item, but the game is a must to be shared with others. Up to four players can participate in this board game in which everyone takes a turn doing a certain painting step. What happens if you mess up?
Well to quote the famous Ross: "There are no mistakes, just happy little accidents"! A great way to spend the evening with other art-loving friends and family for certain!
"Happy Little Mints" Make a Great Stocking Stuffer…
Looking for something simple and sweet? Drop a tin of these mints into your recipient's Christmas stocking or gift bag…she or he will come away with a big smile as well as fresher breath 😁 . The mints themselves are spearmint-flavored and shaped just like cute little Christmas pine trees. The little tin box will be worth saving too afterward after the mints are finished.
Bob Ross Happy Little Tree Mints Tin Candy (2 Pack) Peppermint Flavor

Bob Ross Happy Little Mints – 1 Tin of Mints

Get Some Happy Vibes With These Energy Drinks
Fans of Red Bull? They will love these 12-oz energy drinks with Bob's profile on the side. Too cute! Perfect for a nice pick-me-up..or not, leaving it unopened will still establish it as a pristine collector's item.
Bob Ross Positive Energy Drink 12 FL OZ Can With 2 GosuToys Stickers

Bob Ross Positive Energy Drink Bundled with Keychain Bottle Opener

Official Bob Ross Sheet Cake Topper

Bob Ross Sheet Cake Topper
Somebody got a birthday or other special occasion coming up? This sheet cake topper will be the creme de la creme for the Bob Ross fan! Designed specifically to adorn a 9 by 13 sheet cake, it comes in three different designs so there is one to suit your occasion.
This topper is edible too…and if you want to add candles or add a little written message you can poke candles through and enjoy a taste of the design!
When you bring out a cake decorated with something like this, be prepared for faces to light up – this is one of the coolest gift ideas yet!

Bob Ross Waffle Maker – Bob's Iconic Face on Your Waffles

Make Waffles Shaped Like Bob!
If the Bob fan in your life enjoys a stack of tasty waffles or pancakes, treat him or her to this awesome waffle maker that will make waffles shaped just like Bob's head! This may just be the most unique gift I've seen yet.
You can make waffles in the shape of his head or add a little extra batter and create a round one with a Bob's head imprint. Don't forget to pass the butter and syrup…mmmm😊 !
No doubt this is a gift that is sure to be treasured, and is going to make breakfast or brunch a whole lot more fun, even if your friend is not much into cooking. Bon appetit!
Well that's my lineup of the best Bob Ross gift ideas, I was amazed at how many different items I came across. He has definitely made his mark as an cultural icon!
===>> See more fun and unique Bob Ross gifts
I hope you enjoyed it and find something here amazing to surprise the Bob fan in your life!