Handmade Greeting Card Sketches…Beat Crafters' Block Today!
Handmade greeting card sketches…What are they, and how can they help you to design amazing and personal cards for friends and family? If you're trying to avoid falling into the trap of yet another generic card, sketches are your weapon against that feeling of "What in the heck do I put on this card first?"
In this post, we're going to cover two main topics…how to create your own dynamite greeting cards -you know the kind that's too cute to end up in the recycle bin…as handmade is always appreciated. Two – how to get going, get creative, and always have an endless supply of design ideas!
How Card Sketches Can Help Beat Crafter's Block
I bought this really good guide once called Creative Card Sketches somewhere -this book includes all kinds of different unique templates – many of them geometric shapes arranged differently. It was only a matter of time before I found myself thinking "I could do that!"
I think I still have my copy somewhere; I got the guide in digital format – It's a great resource for card crafting beginners as simple sketches provide the impetus for coming up with great designs each time.
101 Creative Card Sketches

Card Sketches for Paper Crafters

50 Card Sketches: For Stampers

Having basic sketches are the way to go to get started making cards on your own. Sketches provide the foundation – from there, you can develop your own style and make cards to send to friends and family that could easily stand toe to toe with that of the "big guys"!
Layout of Your Greeting Card
As a student in art class, the discussion about a "focal point" "complementing" "contrasting", all that stuff, really stuck with me, This applied to abstract art as well ( trouble is, I stink at abstract art 😊 )
This is like, a universal law that applies to greeting cards as well as art. Your design  needs to have a "focal point" so ultimately, the  whole design will click.
Here is an example of a card sketch I created in Picmonkey on my own following the principles in the sketch book from earlier.
It's very simple-looking, right? Notice how I put the bigger "focal point" (the large purple rectangle/circle) on the right; and the secondary green and blue rectangles, next to the focal purple, and they compliment each other. (In addition, the color choices I picked go together too.
Here's another simple sketch I did with a big focal point (the big circle in the middle) and two smaller ones flanking it.
If the design is too "busy"…it can be off-putting. Ever seen a pattern somewhere that was so cluttered with elements as to be totally unappealing? Yep that's what we call an out of whack design.
Creating Your Own Card Sketches
Once you get the hang of it with the application of templates such as those in the books above, you may want to think about crafting your own sketches.
I use Picmonkey regularly and I've got a wealth of attractive templates at my fingertips, including that of cards. Most occasions are included, all of them from Christmas from Valentine's Day have a series of templates that you can choose and build upon. Right now I'm going to select one of these "Thank You" templates.
Each of these can be modified using the various editing tools. I'm using the far left one to demonstrate. I like the color scheme used, so I'm not going to change that (but you can do so with all the templates – the sky is the limit!) I, however, am going to change the fonts and the default text, and change the little graphic embellishments.
I am leaving the default layout alone as it is a good example of a well-balanced card sketch layout.
If you can do this too, you will be well on your way to creating great card sketches! With enough practice you'll be able to be a little more "carte blanche" with designs.
Once you have got your design to look the way you want, you can save it as a jpeg, png or pdf file and to the storage device of your choosing so that by the time you're ready to print it out on your cardstock, you'll have it in easy reach.
Supplies Needed To Design Handmade Cards
If you want to take this more seriously (good on you!) what will you need to support your vision? If your preferred method of creation involves graphic tools, the main essential item is cardstock to print them out on.
If you're looking to use sketches in the form of templates like those I mentioned earlier, you probably are going to have a longer laundry list .Other types of paper, like tissue, to make your card designs really interesting and more dimensional.
If you're mystified about the nuances of paper this post may help to enlighten you 🙂
You're going to want to have some handy embellishment tools as well. These suggestions include: Gift wrap paper, ribbons, buttons, fabric, tiny flatbed gemstones, and stickers, so you can bling it up a little-or a lot. As long as you follow the guidelines of symmetry and focal points described above, you can get as creative as you want!
For  card materials, I highly recommend starting your search at Scrapbook.com, it has a great selection of tools to meet the needs of card crafters everywhere. There are many brands and styles to choose from!
8.5 by 11 Cardstock Paper Mermaid Colors

My Colors Cardstock Sheets – Classic White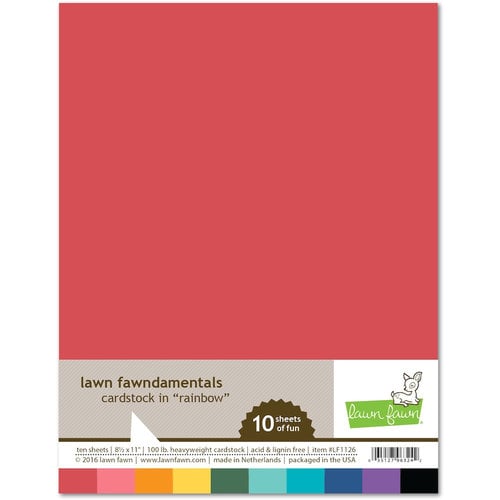 8.5 by 11 Cardstock Sheets- Rainbow Colors

Conclusion
Never be set back by card crafters' block anymore!  Whether it's birthdays, Christmas, congrats,  you don't have to be clueless anymore 🙂
Enjoy and have fun making one of a kind handmade card sketches!