DIY this I Spy bottle for sensory play activities with kids and you'll have a ready-made rainy day activity or boredom buster ready at your fingertips. Remember the "scavenger hunt" games you might have played once growing up? Well now there's a unique version, condensed into a bottle – an "I Spy" bottle – big fun in a little container!
The object is to find a list of cute toy trinkets nestled among filler – in this case, rice…Yep, this is a craft using dry rice as a substrate. This I Spy bottle craft is not only fun, it's educational too!
I've even included a printable set of cards that you can use, too, after you've completed your very own bottle – see the last section to get access 🙂
It's excellent for kids especially those who have autism or sensory-related disorders. One thing real quick, no, I don't actually have kids myself, but I do have a brother with autism so that makes me sensitive to the issues and needs of the condition.
👉 Pin For Later?

I am planning to give this scavenger hunt in a bottle to my brother for his birthday. I think he will have fun with it; about a year or two ago I made him this pretty bead sensory bottle and he was real jazzed about that too!
I Spy Bottle Materials
I fashioned my I spy bottle with rice; but another dried food item like beans or lentils will work. You pretty much need these main items: a nice clean empty plastic or glass bottle,  some uncooked rice to use as filler material and a handful of tiny trinkets to put into the bottle to be "hunted" for.
I used some of my old board game pieces, some Barbie doll fashion accessories, kind of like the the small objects I used to put in this awesome lamp right here.
Also a sheet of cardstock paper and pens, to make the matching card that shows all the different small objects in the bottle. I just happened to stumble into this kit that has everything you need to make it! All the goodies, the rice, and the bottle are included.
It's not easy to find good batches of tiny trinkets in addition to some really cute varieties but I did – I found a lot more on Etsy than I did on Amazon. These are so adorable, and in the event you want to make more than one bottle or have different themes at your fingertips, you'll have them!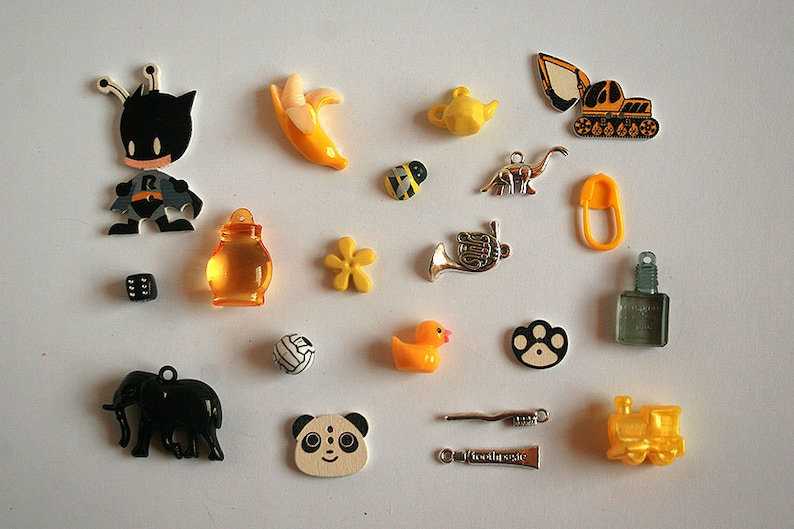 I Spy Bottle Trinkets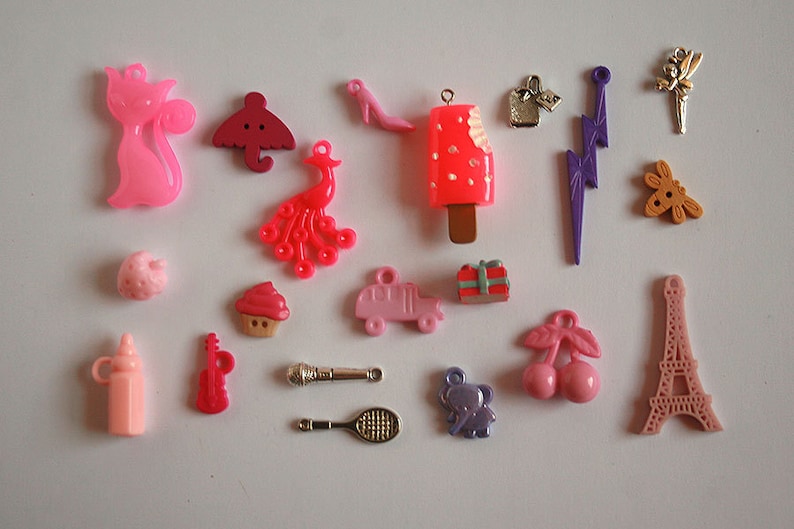 Cute Trinkets for I Spy Bottle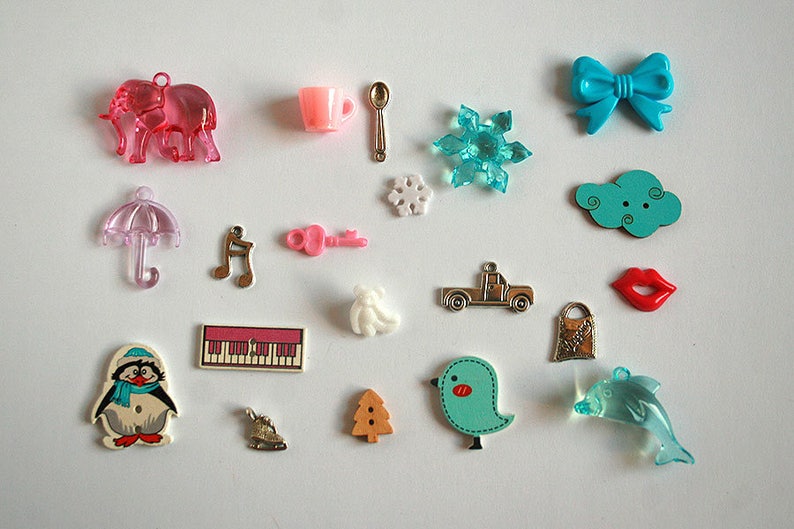 Blue Trinket Assortment

Making It
First off, begin by making a paper funnel; this will help with pouring in the filler. just take a regular sheet of paper and roll it into a sort of cone shape and tape it closed.
Hold the paper funnel over the bottleneck and start pouring in some rice (or whatever filler you have chosen) Now you can start dropping in the little trinkets.
 (You may have to remove the funnel to drop in the trinkets as for me, they didn't fall through the funnel easily)
Add more rice and drop in another little trinket. Repeat, repeat, repeat, and have fun with it!
Try to drop the toys in different, random spots each time, until you reach the bottleneck.
Leave a little bit of space at the top (like half and inch or so) so that when you or the child moves the bottle around to look for the hidden objects,they will move about more easily.. When you've determined that they will (and you can see them peeking out here and there), put the cap back on.
Glueing the lid on – whether or not is up to you; if you're concerned about the whole small objects, choking hazard issue; in that case, that'd be wise to do.
Make the Matching Card For the Objects
This I Spy bottle is more than a fun object; it's a game, too! You want to make a card with all the objects listed on it to assist the child with finding all of the hidden treasures. You can write them all in, as I did here, or use pictures (I tried to sketch them out, sort of) to match them up with the objects in the bottle.
Make sure you call them out by colors as well as object name, if you use word names. Examples of mine include "Blue die" "Penny" "Pink shoe" and so forth. Use a piece of cardstock for this. I used ballpoint ink, but you can also use your favorite software or graphic tools for this.
Or better yet, you can grab my FREE set of 4 I Spy game cards right here, from my password-protected resource library! You can download and print them off on some cardstock; I left the lines blank so you can fill them in with the objects' names. Fill out the form below to get access now:
---
👉 Make sure you title the card with something like "Can you find….?"
All right…now we have a scavenger hunt in a bottle! It's playtime…finding all of those cute little objects and seeing how long it takes to find each one…Is this a genius idea or what?
Update – I Gave This I Spy Bottle to My Brother For His Birthday!
So I want to provide an update, since I made this project to give to my brother  for his birthday, which was on this past Tuesday. I got to visit the training center where he goes during the day and had a little celebration party.
The staff members present were impressed with this great sensory play toy idea …It looks like this was a real winner!
Have fun making your I Spy bottle craft today!
Post Updated: May 31st, 2019