THIS POST MAY CONTAIN AFFILIATE LINKS AT NO EXTRA COST TO YOU.
Need some good gardening gifts for the moms out there who live by the soil, die by the soil? Who is more special in our lives than these women who passed their wisdom of the earth on to us? I fondly remember both of mine who were avid gardeners as well. I have quite a few happy memories of all that wonderful plant related wisdom that only green-thumbed moms can offer. I'm sure you do too.
One upcoming holiday…it was my grandmother's birthday, which was close to Thanksgiving, I bought her a really pretty stained glass windchime. I picked it out because it had a pretty butterfly design etched into the glass, and I thought it would go well with her outdoor display of beautiful hanging baskets or different floral bunches.
That's the kind of thinking that goes into choosing the right gift. Look for something thoughtful and that fits their hobby, and something they'll treasure for years to come!
Well when there is a special occasion like her birthday, Christmas, retirement, Mother's Day (natch) Here's what women of all ages who love digging in the dirt want to receive….
I love tshirts like this one…You can find lots of garden-related apparel with fun and funny sayings….but specifically for women and moms: And you can choose the color or style of shirt as well. As you may have custom options available to you, and plus you're supporting the work of a unique design from a small biz owner.
Gardening Gardener Funny Never Too Old T-Shirt

And This Apron..
yes, I know some of you may snicker at this one, but I don't know a garden obsessed mom who wouldn't love an apron like this one made just for her day out in the sanctuary! There's aprons…and then there's one that can hold tools in the front pockets, and has a catchy saying on it…What better way to make her think of you every time she wears it?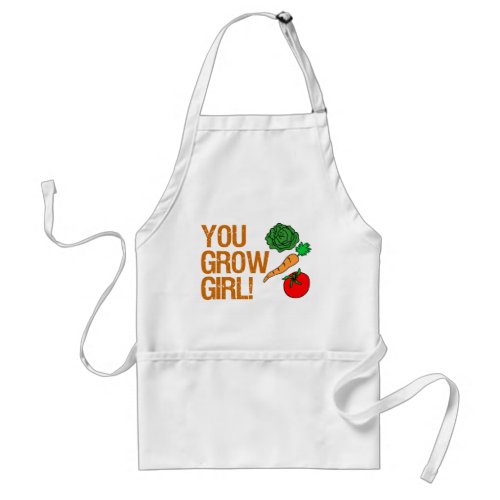 You Grow Girl Funny Gardening Women Apron

Gardener Journal
I know that journaling is always a popular pastime, and highly giftable for gardeners of all persuasions (how else do you track your progress, and what sprouted, what didn't, etc.,), and what better and more thoughtful way to gift Mom that with her very own journal book for keeping track of all those wonderful outdoor bounties.
It's got a dot grid layout and plenty of space for notes, tips, quotes and thoughts for the day.
Master Gardener Journal: Lined pages for notes, etc.See on Amazon
This canvas storage bag is not only stylish it has deep pockets, ideal for small tools, gloves and all those other important knickknacks. There is plenty of room on the inner compartment too. She will definitely enjoy carrying it wherever she goes. Tote bags are something that never go out of style, because they are so useful, and many today and fashionable, with cute or sassy sayings on them.
Garden Tool Tote Bag for Women -Heavy Duty waterproofSee on Amazon
Well I hope this has been helpful, never forget the mothers and grandmothers in our life who have taught us so much about horticulture and nature's gifts. Before i close I wanted to share this…
It's a picture of my late grandmother's house out in the country. I love this scene-so rural and pristine looking. They grew lots of stuff there…I remember peach trees, of all things. Corn too. Good times. Always think about that feeling you get from the serenity of nature when you choose gifts!