THIS POST MAY CONTAIN AFFILIATE LINKS AT NO EXTRA COST TO YOU.
As a thoughtful friend or relative what kind of gifts do you look for for bird watchers? Isn't that a tricky niche hobbyist to shop around for? Bird watching has always been a second hobby for me right next to caring for gardens and freshwater fish. Participating in a bird sanctuary project one summer where we were building houses (and yours truly, got the fun task of painting the bird pictures on the sides) was a happy memory I have of being a fond observer of these lovely rulers of the sky.
Every spring I'm filling up my feeders and always careful to observe my feathered visitors from a reasonable distance – after all, they are wild. Never got to have pet birds (well, unless you count poultry, LOl) because they don't coexist with cats very well. SO I always make time to enjoy the wild and free avian wildlife that nature has to offer. I'll crank out my binoculars just to see what species are enjoying that seed the most. No two ways about it, birds are tops. SO what would a self confessed birder enjoy receiving?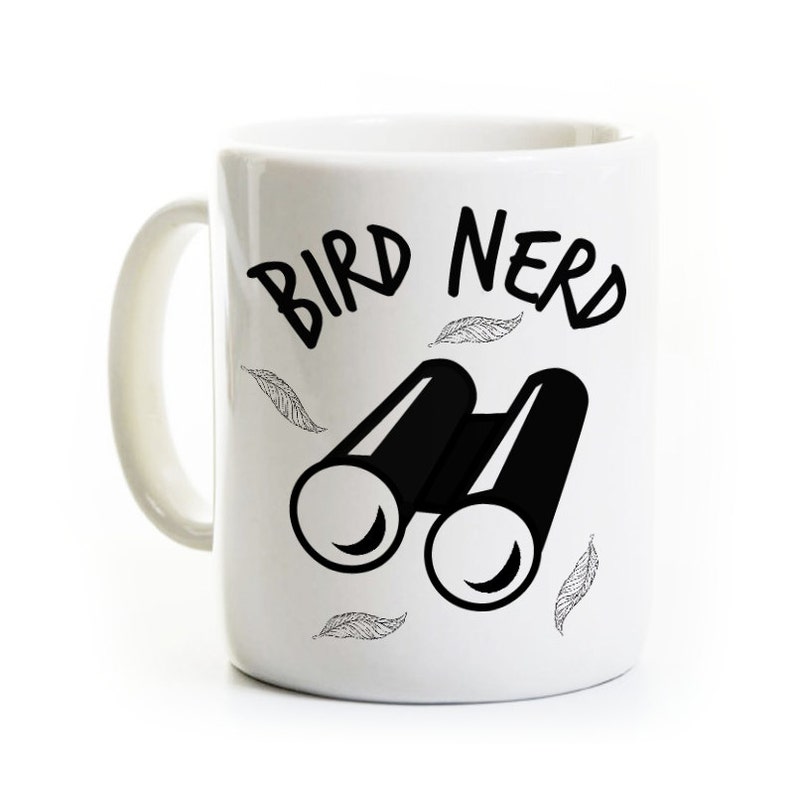 Bird Nerd Mug

I saw this cute Bird Nerd mug on Etsy.(It's not that different form a design I once did…) From the shop Perksandrecreation,. this fresh design is original, sporting a graphic of binoculars, this would make an ideal gift. It comes in the 11 or larger 15 oz mug. The print is on both sides and uses a dye sublimation process so it will never peel off or fade (but the artst/designer does say that "handwashing is preferable") I know all this because I used to sell mugs like this on there. The recipient will love it for their coffee or tea, or just enjoy using it to stash their office writing instruments too.
#3Smart Camera Bird Viewer -by BirdBuddy Birdwatching for the 21st century just got more interesting….Your binoculars are about to get, shall I say, very lonely. Are you looking for something unique and not something everyone has? I'll bet the bird lover you know doesn't have one of these!
A high tech way to view birds from your phone….it includes an actual birdhouse with a camera that picks up on nearby visitors that you can watch from your phone. Imagine what the recipient could learn from having one of these…tracking the kinds of birds that come around, monitoring for squirrel invasions, and there's even an AI feature that identifies them too! Not too different from the plant app I downloaded a while back.
The kids will love this too, it'll be better than anything on TV, your very own show from the backyard in full color 1080 px HD. Power by a small solar panel that mounts next to the birdhouse itself, the camera included has a 160 degree field of vision and can capture sound as well as picture, plus there is the addition of a built in speaker and microphone so you can keep tabs on things like pesky squirrels (and tell them to hit the road! or sound the alarm.) It operates in all weather conditions and includes mounting brackets so you can change locations if needed for better options.
BIRDSNAP Smart Bird Feeder with Camera and Auto CaptureSee on Amazon
Last of all there's a free month of cloud storage included. The choice to upgrade for more storage as well as a bird identifier app Some people said it gave false readings so wasn't worth the extra. Without it you are free to keep (and enjoy) the features it has, the only thing you won't be able to do is to use the bird identifier app or keep long shots of footage (over 10 seconds, anyway)in the cloud.
Audubon Birds Coloring BookSee on Amazon
Coloring Books
When I was a kid I had an activity book devoted to wild birds. Every page had a black and white illustration and a lengthy description of a different bird from North America that I could color in,
really good -everything from orioles to wrens was in it. – and matching stickers (the kind you lick on the back) that went along with each bird. No doubt adult coloring pages and books of birds
are still highly sought after. I highly encourage you to check out this one I found by the Audubon Society – the foremost expert on all things wild bird. The black and white illustrations were all original versions of John James Audubon's work. A very thoughtful gift, and every bird enthusiast will love unwinding on the evenings to color these illustrations – or better yet, frame and display their finished work around the home, or even use them as templates for more bird art!
#4 Natural Wood Bird Call Necklace Check out this beauty I found from ThunderbirdDesignCo – a genuine bird call that also doubles as a pendant! handcrafted from natural birchwood, it makes a grat statement piece she will be proud to wear. The shop owner hand tunes and uses laser etching for the design in the middle. It's thoughtfully gift boxed and includes a capsule of pine rosin to revitalize the call sound if it ever becomes "dry" with consistent use. This is a gift that is sure to be treasured for years to come.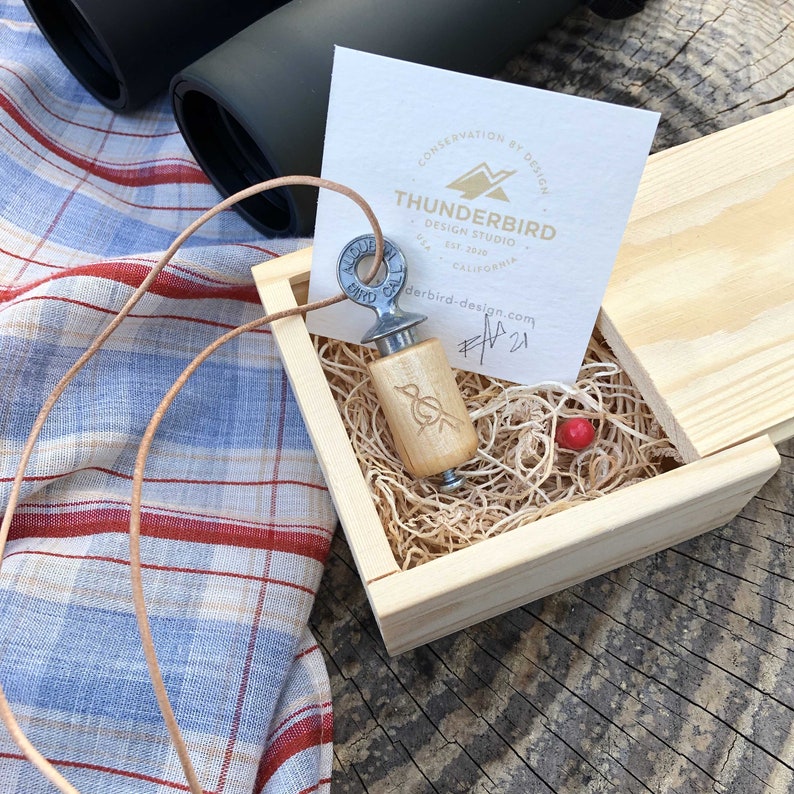 Handcrafted Bird Call Necklace

#5 Bird Brain Trivia Game Think borard games are passe? think again….Every bird nerd will love this trivia game that will test your knowledgeof all things avain…Play against at least one other person adn see who has the most knowledge on those rulers of the sky! There are 300 cards in three different categories so you'll have blast discovering what you know or only thought you did.
Also included with the game is an hourglass timer, dice, cards and scorekeepr pad. Especially recommended for bird watchers aged 14-104.
Bird Brains – Trivia Card Game for Bird Lovers (Revised Edition)See on Amazon
Weren't these unique ideas? Think your favorite bird watcher will have any of these already?