Hi all- Are you looking for a great gift to surprise a sculptor or clay enthusiast? Well you have come to the right place! I have the full scoop right here. A good way to surprise him or her is not with more tools but something personal, thoughtful, or fun.
They may not lack for tools, for one thing…so show them you care with something else fun that reflects their hobby…a great way to bring about a smile!
Pin for later?
Let me show you what I've found.
Funny Tshirts
Tshirts-for starters, check out some of these funny tees I have found with hilarious sculpting-related puns and sayings on them.
Clay Whisperer Funny Ceramic Artist Sculptor Pottery T-Shirt

Totally Kiln It Pottery Shirt For Women Clay Ceramic Artist T-Shirt

Stoneware Sculptor Kiln Potter Clay Artist Glazed & Confused T-Shirt

Don't forget to check with Zazzle too as there are lots of everyday items with customizable and funny sayings on them that are original and fresh-like these tees below with funny clay puns on them.
I think my favorite would be "Seize the clay" (a parody of "seize the day") What about yours? Also they often have coupon and promo codes too so check for those too. You may also be able to get a funny saying printed on another item too like a phone case, pillow or laptop sleeve.
Funny Pottery Gift For Men Women Cool Clay Potter T-Shirt

Seize the Clay, Funny Sculpting Quote T-Shirt

Pot Dealer Funny Clay Pottery Gift T-Shirt

Mugs
And don't forget mugs too, I think every sculptor out there sometimes enjoys coffee or tea, or a special cup to keep their tools or utensils in, right? I know I use them to keep some of mine in, and having something personal to them and their hobby is even better!
Take a look at what I've found below -these are made by hand from genuine stoneware and the natural, earthy way they look is sure to resonate with the gift recipient. I like the way they have natural stains and two-toned colors that would fit my decor.
Clay in Motion Handmade Medium Mug (Cobalt Canyon)

Clay in Motion Handwarmer Mug (Left Hand, Ocean Tide)

Hand Warmer Mug, Handmade Pottery Ceramic

Protective Aprons
Aprons make a great gift too! Just about every artiste you know has an apron or smock to wear to keep the messy stuff off their clothes or they could really use one! Well now you can make their day by giving a gift that they could really use like one of these funny aprons below, and you can personalize them too!
These will fit men or women both.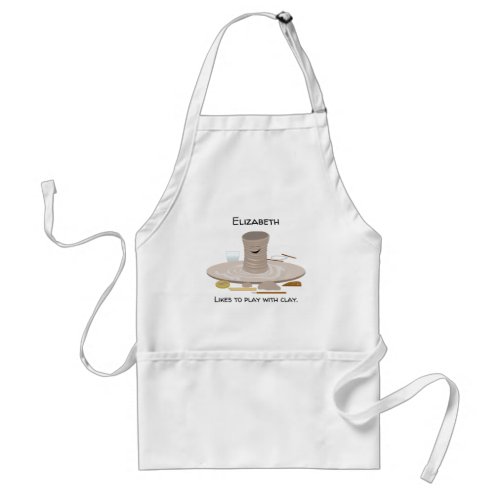 Personalized Plays With Clay Pottery Apron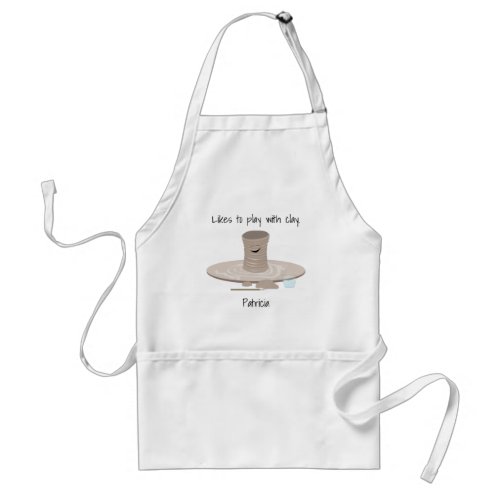 Plays With Clay Apron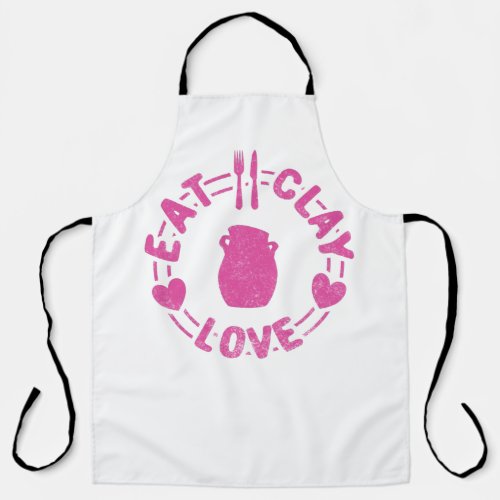 Eat Clay Love – Funny Women's Pottery Gift Apron

Totes
A tote bag is a great way to keep supplies in! And a stylish canvas tote never goes out of style either! These go-anywhere totes like these below will let everyone know what's your jam as well as keep your things, including materials, in easy reach:
Funny Potter Gift – Sculptor Gift – Pottery Tote Bag

Just a Girl Who Loves Sculpting Tote Bag

Books on the Subject
I like to read and I think other aspiring sculptors also like to read books on the subject for inspiration and learning more about the craft. One of the most famous sculptors in history that made the biggest impression on me was Michaelangelo – I saw the movie sometime in the 90s called "The Agony and the Ecstasy" It goes into depth about his painting the ceiling of the Sistine Chapel which is the other thing he was famous for. His work was characterized by monumental, life sized sculptures depicting reliqious and mythological figures.
Well that's my lineup of gift ideas-which of these is your favorite?