Are you looking for a special gift for a special artiste? Great! 🎨
You know they don't go for the usual stuff so much, like briefcases or neckties. And it's quite possible that they may be up to their neck in art supplies already, am I right? Which leaves you scratching your head, I'm sure, wondering where to begin?
Some of the best inspiration for gifts, for me, has come from my own personal tastes – I like to think of myself as an "art aficionado" and the source – art museums!
Art museums are fun; notice how many of them have a gift shop on the ground floor? The one I'm most familiar with is the High in the big ATL. Whenever there would be a special exhibit to commemorate  someone influential, there would be a gift kiosk or booth in addition to the ground floor shop.
Some of the many items I remember include t-shirts, coffee mugs (which are everywhere) posters and prints, totes, nightlights, refrigerator magnets, and lots of books. All of these inspired my gift list for today – hope you enjoy!
The Big Art Book
Earlier today my mind drifted to the thought of this big thick book I received as a gift after high school graduation that was chock full of glossy pictures of famous art works through antiquity. I really treasured it so I went to scout it out – here it is!
Every page is dedicated to a famous artist and one of their biggest masterpieces as well as the story behind it. You might call it the "Art-Cyclopedia".
All of the different artists from A to Z are listed alphabetically. (I didn't think there were any with a last name Z, but surprise, surprise.) I'm stoked that I was able to locate it – my edition must be older as I noticed the cover is very different from mine. Apparently it won an award once too! Keep it on your coffee table at all times to get a few curious convos started! Sure to provide a source of inspiration to return to again and again.
Gimme my monet and gogh cool and funny art abstract tshirt

Funny Tshirt Gifts For Artists
T-shirts are always going to be a big hit if you know their size, favorite color and you choose one with something on it that strikes a chord. A hilarious art pun, meme, maybe even featuring a famous art bigwig on it like Monet or Picasso, is definitely going to be appreciated and treasured.
I remember one funny shirt I saw for sale somewhere that read: "Baroque: When You Are Out of Monet" I loved it – thought that was one of the best puns ever that a true art lover could get a kick out of. I didn't find one with that exact message, but I did find another with an equally witty pun here!
I also managed to also find a few other good choices as far as funny and witty art tshirts go.
Here are a few more that are sure to raise a smile and a chuckle! I love that one with the famous meme "The Struggle is Real" A coffee cup, and a cup for dipping a brush into…after waking up and stumbling around and the possibility of dipping a brush into the cup of joe instead – LOL!
Weapons Of Mass Creation Funny Art Supply T-Shirt

Let It Gogh T Shirt Vincent Van Gogh Artist Funny Gift

Licensed to kiln funny artist t-shirt pottery teacher shirt

The Struggle Is Real Artist Paint Mug T-Shirt

Light Switch Covers with Famous Works of Art Printed On
I'll betcha your favorite artist friend, spouse, or other family member doesn't have a super dope looking switchplate cover like these! There is an awesome selection of these on the Zazzle boutique – every color and pattern imaginable. These I chose specifically due to designs with well-recognized art masterpieces on them like Claude Monet's water lilies, the sunflowers by Van Gogh and the famous sculpture of David…that one really cracks me up!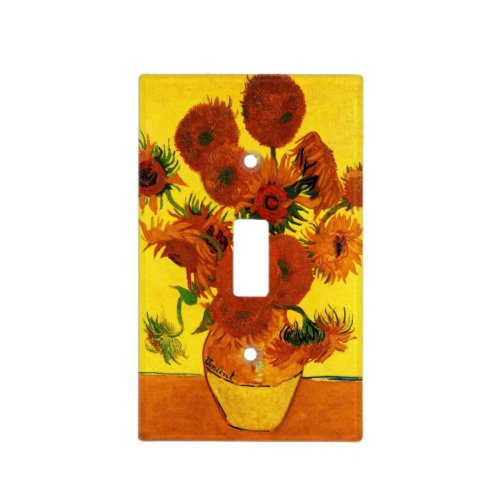 Van Gogh Fine Art, Vase with 15 Sunflowers Light Switch Cover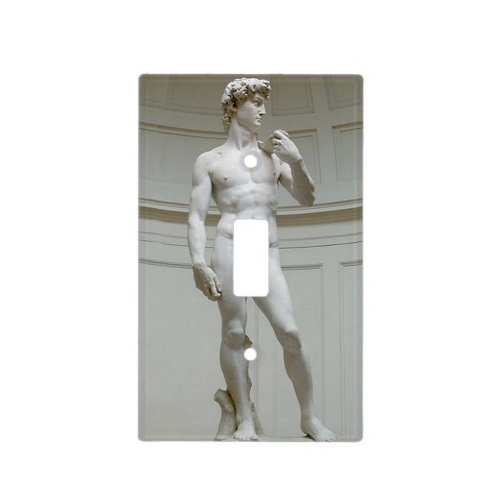 Risque Michelangelo's David Light Switch Cover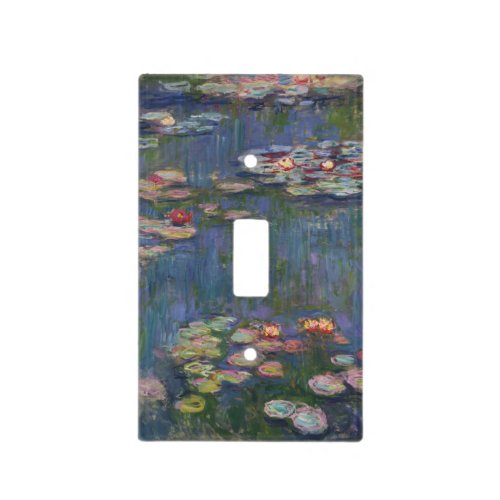 Claude Monet's Water Lilies Light Switch Cover

They are all designed to fit standard switch plate covers, and there are also double switch covers and electric outlet covers available too.
Life is But a Canvas Paint The Scene You Love Charm Bracelet

Art Charm Dangle Bracelet
Treat the female artiste in your life to this lovely charm bracelet with cute little art related dangles! A palette, a cup full of supplies and another that reads "Life is But a Canvas – Paint the Scene You Love"
This adjustable bracelet fits a 6″ – 8″ wrist comfortably, and is made of nickel-free, hypoallergenic stainless steel. She will wear this proudly to the next art group meeting, gallery showing or presentation with pride!
I also found a similar bracelet…with the message "Create Something Beautiful Each Day" Both are sure have a special place in her jewelry collection!
 Create Something Beautiful Each Day Girls

Mini Zen Sandbox Garden
These have become a popular conversation (as well as meditation) piece, as they are not only attractive and aesthetically delightful to look at, they really do serve their purpose – make designs in the sand with the tiny rake; stimulating creativity as well as inducing a calm and relaxed state of mind. I chose this one because it has the most unique design – a bell, a sculpture of the Buddha and a candle/incense burner. So zen!
 Zen Rock Garden, Buddha Sculpture Bell Rake Sand Candle Incense Burner Gift

As they say, good things come in small packages, and this is the kind of thing that delivers on that well. I would love to have one of these too for my desk. If you are looking for a gift that is simple and sweet, this or a similar mini zen garden will certainly fit the bill.
The Unemployed Philosophers Guild Munch Scream Doll – Little Thinker – Plush Doll

The Scream Plush Version – (Yes It Really Does Scream!)
The company that made this is well known for its line of stuffed representations of famous artists. I ran into this by accident and I got a good laugh when I found out it's not just a plush representation of the famous Edvard Munch painting but if you press its hand it really does scream!
This would be a great stress-reliever for your artist friend, and a great conversation piece for the mantelpiece or display cabinet.

Decorative Dali Inspired Melting Clock – Surrealistic Table Shelf Desk

This Melting Clock  = Work of Art
This melting clock timepiece is sure to be a hit – inspired by the famous masterpieces of Salvador Dali, set this surrealist designed clock on a mantelpiece, shelf, or other high ledge (it's designed to rest on top of a flat surface, no attachment apparatus needed) and get ready for compliments!
A truly inspired gift sure to be treasured for the home, creative nook or study area. It takes 2 AA batteries and look unique all on its own.
Inspiring Quote Pen
I love collecting pens, and I always have my own "special" pens. This one here is that kind of special pen – it features a quote from the godfather of the Renaissance himself, Leonardo daVinci: "Make your work to be in keeping with your purpose" engraved on the side. Every time it is used it will always be a warm reminder to follow your bliss. Beautiful! Sure to be cherished.
Leonardo Da Vinci Inspirational Quote Pen – Creative Gifts for Artists Engineers Architects

Pablo Picasso Inspirational Quote – 8 x 10 Unframed Print

Motivational Quote Poster
Every artist needs a little inspiration, some of it needs to be in open view, in the form of a famous quote with purpose and meaning, how about this one from none other than the late great Picasso (he had many – this is one of my favorites)
It reads "Never put off til tomorrow what you are willing to die having left undone" (a wise message about procrastination, no less) It doesn't include a frame so you may want to consider that too as a special touch.
Art Page-A-Day Gallery Calendar 2020

A Work of Art A Day Calendar
A work of art a day keeps me sane! Remember those tear-off page calendars that had inspirational quotes, words or other things so you got a new surprise each day? Well finally this one is for the art enthusiast….each day s/he can look forward to a new masterpiece each day.
The pictures are glossy and vibrant and it's made to set up on a desk or table easily. Quite frankly one of the most fun gifts I've seen, and sure to be appreciated by the recipient. And a practical gift like a calendar, is always going to be needed, too.
Hope you enjoyed this list…..notice that none of them are supplies?😊 They are all personal gifts, which is what you should strive for. Happy shopping! 🎁
===>>🎁 See ALL Of My Gift Guides…HERE!