THIS POST MAY CONTAIN AFFILIATE LINKS AT NO EXTRA COST TO YOU.
I found these hand painted garden signs that I just had to share today. These are one of a kind and unique. Signs for the outdoor porch and patio are really big right now, especially the long narrow "leaner" style. Another is the vintage-inspired ones with distressed or faded details. They look great in the man cave or garage but everyone who has a garden wants others to know that it's their garden, right. This is the perfect finishing touch to that serene place you call home.
Mass-produced signs, including the popular farmhouse-inspired look are a dime a dozen, but that's not why you landed here, right? Something that a skilled artisan took the time to assemble, starting with wood that s/he sourced on their own, deserves a certain amount of respect for their talent. Let's take a look now at some of these rustic beauties…
First I will start with a slate artist from the shop SlateExpectations. This is a lovely butterfly in two different color schemes. It's got a leather cord for the hanger and the owner (Lauren, the owner, also includes a spare cord just in case the weathering damages the first. The roofing slate is what she sources for all her signs and statement pieces.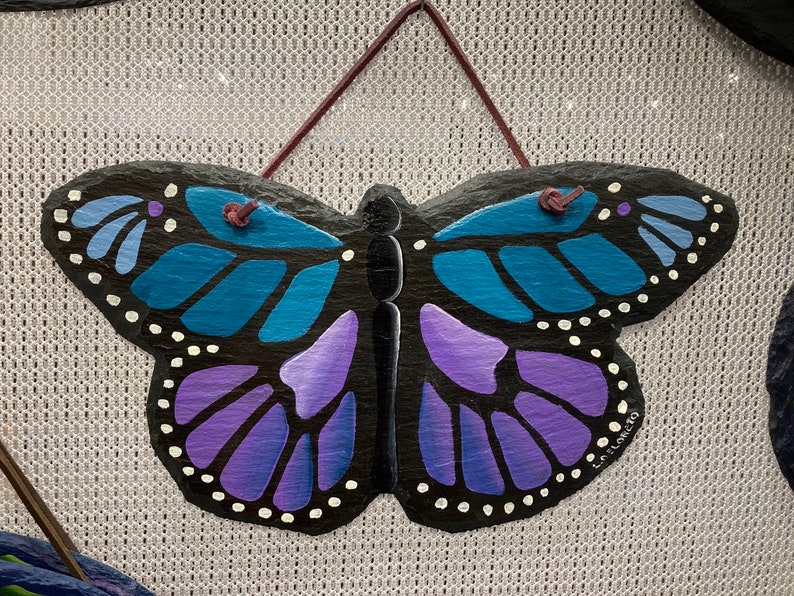 Decorative Blue Butterfly Sign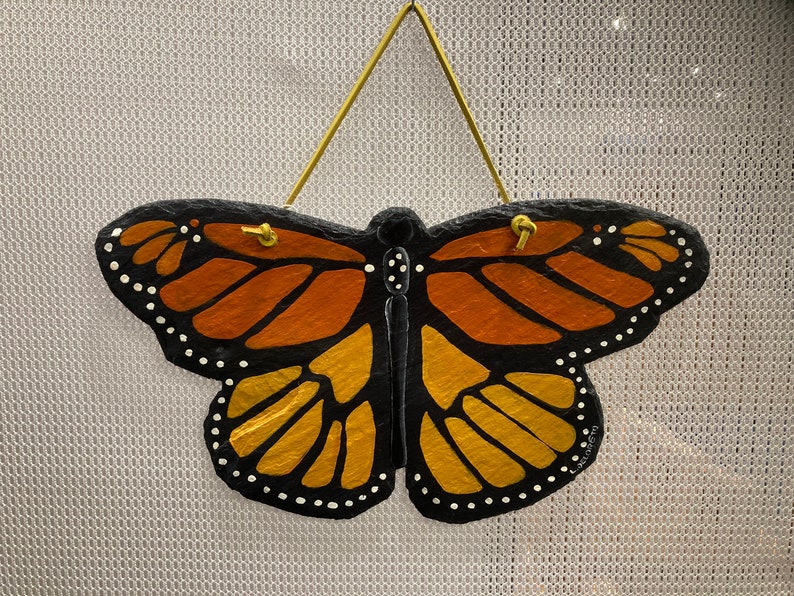 Monarch Butterfly Statement Piece

So they will all have variations in texture. Don't forget to check out here other listings as they can be personalized with a first name, family name or house number. At the present time I think she is taking a break form custom orders, but you can always inquire. And yes all of thee are protected from the outdoors with polyurethatne finish so you can have a worry free experience displaying them for years to come.
Second is BobsWoodSignShop. He does all personalized signs for the garden and backyard. The designs are painted on beautifully, in addition the names are hand carved into the wood – I wasn't sure if this was the work of a burning pen at first, does not say for sure. I thought of that because I had a wood burning pen once. Be sure and let him know what name you want to personalize the sign with and which veggie or floral design, (there are a number of them shown.)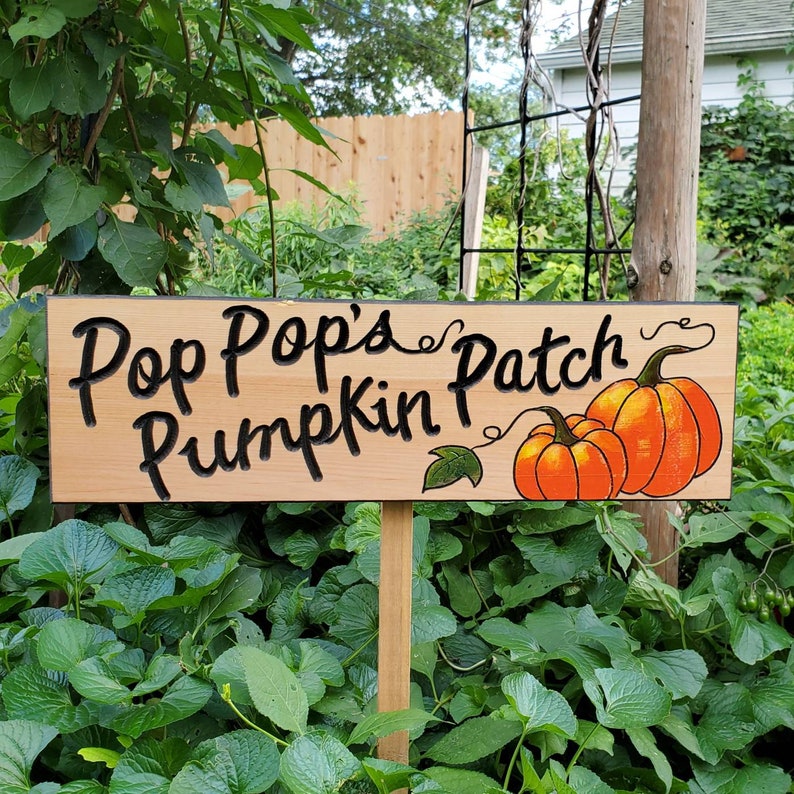 Personalized Sign Hand carved/Painted

I have saved the best for last, and probably the best I've seen so far is this (and many others) by the shop BirdhouseofOrange. They sound like an awesome team. This one below is a good example of their work. I love this primitive folk art approach. They don't use cricut letters or stencils -sounds like my kind of people right there. So you may notice slight variations in the finished product from what you see in their catalog.
They have a pretty extensive list of colors to choose from and six fonts so you can customize the name for your sign. And the wood itself that each of these signs are crafted from? Reclaimed fencing. Sourced from cedar and redwood (they are based out of California so that would make sense – that's the home of the famous redwood tree.)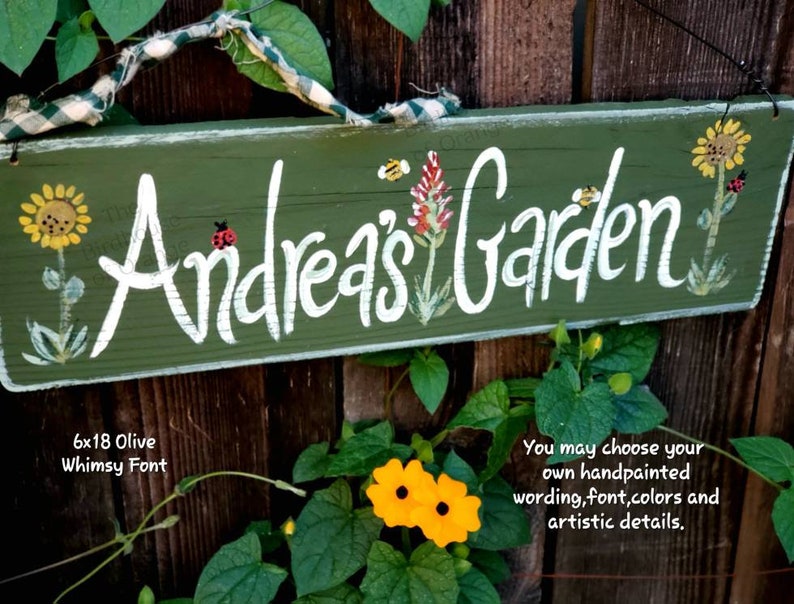 Customizable Sign for Garden and Patio

Also don't forget in addition to your name or other details, be sure and let them know what type of hanger you prefer. They offer sawtooths, wires and stakes. So whether you want to display it proudly in your shed or adorn the pumpkin patch with a crowing touch, they have got you covered.
If you get a chance I'd check out their birdhouse collection, too, Worth a look! And hes a star seller so you can shop with confidence too.
Did you like these, and which of them did you like the best?