A handmade clay wall hanging makes a great gift for someone who appreciates the beauty of a fine art piece on the wall that's either kiln-fired or made from my favorite kind. Some of these pieces are quite time consuming to make, that is where handmade artisans can lend a hand!
I have been fortunate to be able to scout out a few wall mountable masterpieces that would be great for holidays, birthdays or just-becauses.
Take a look at what I have found below, each of these pieces is one of a kind and you can't find things like this anywhere. They are also made with the hanger part already installed so that part is taken care of and some of them can be custom made too!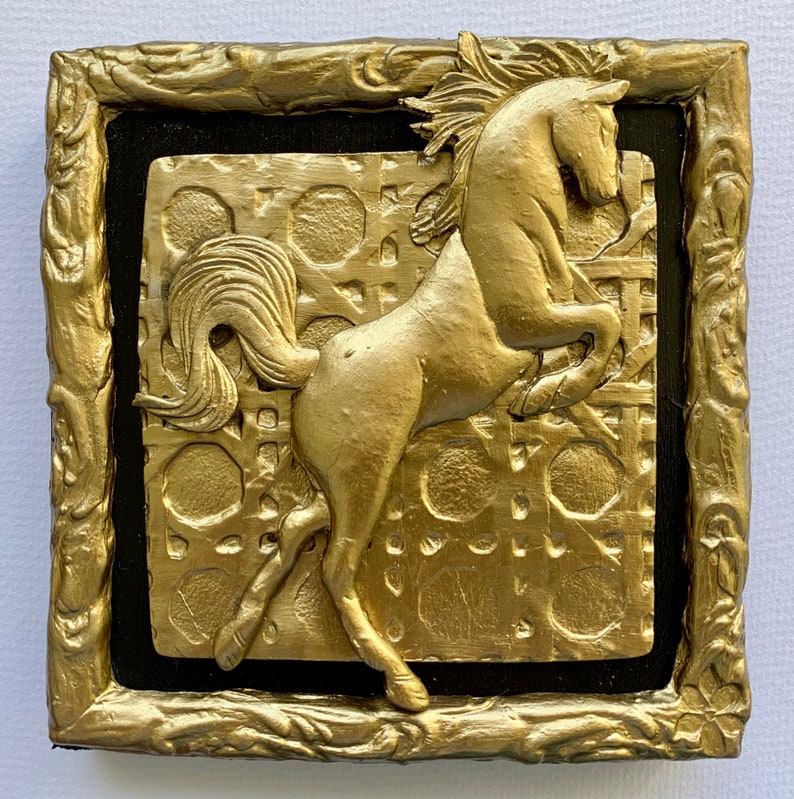 Clay Horse Wall Hanging Bas Relief

Here is something I don't see every day…a clay wall hanging done in a "bas relief" style. The depiction of a rearing horse is really impressive with this raised effect! At a 5″ by 5″ square dimensions, it's not overly big and would fit well in small spaces.
Green Ceramic Wall Hanging Plate
This wall sculpture I found above, is very unique, it is a wall plate made by the traditional wheel throwing method (which is something I've always wanted to use but haven't…) The deep green looks amazing! I had a relative who loved to collect plates from every location imaginable. They all had city, state or country names on them.
So if you know somebody like that who collects plates, surprise them with this – I'll bet they don't have anything this impressive?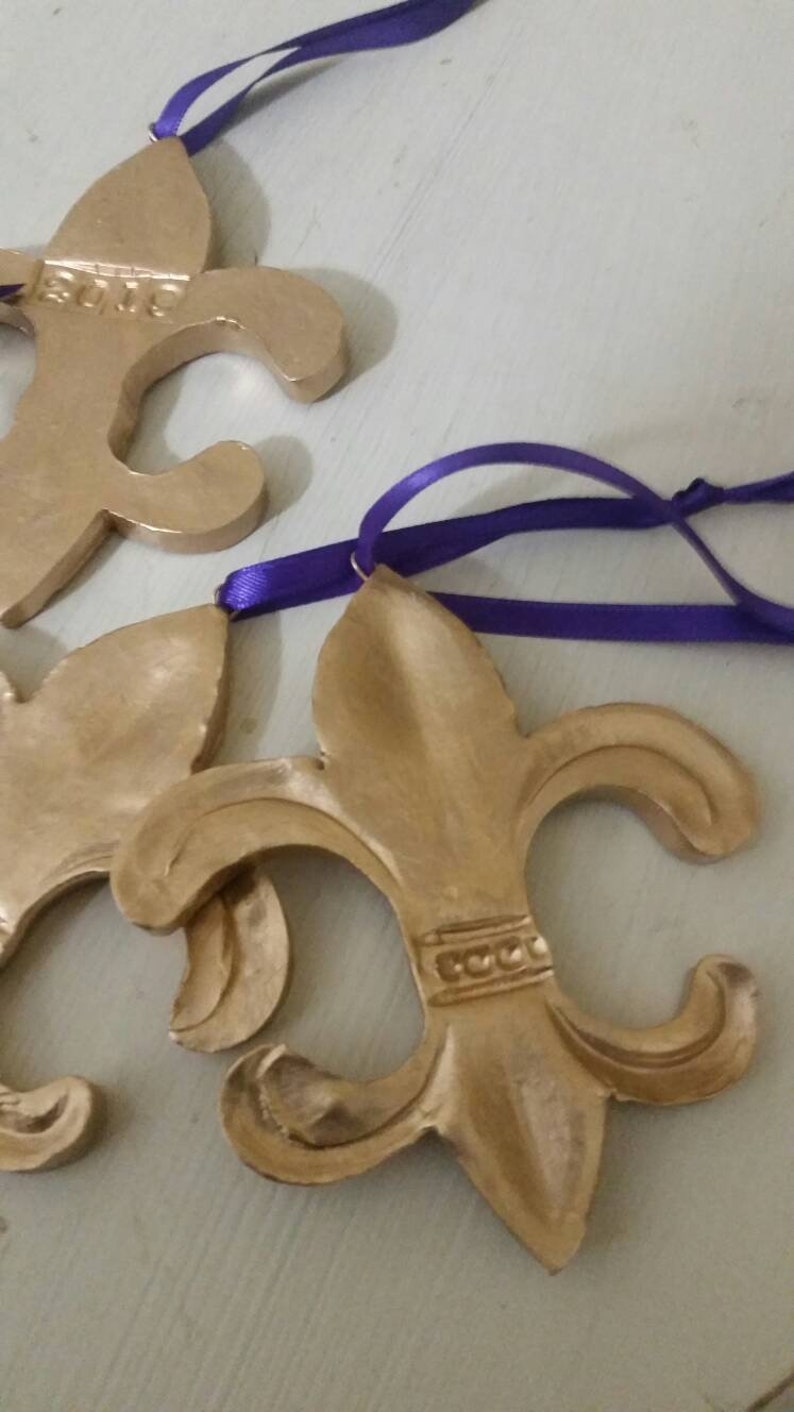 Clay Fleur-de-lis Handmade Ornament

I wondered if there was another fleur-de-lis design out there? I couldn't be the only person out there who loves this classic symbol of French aristocracy! Here you go – these look very similar to mine, complete with the beveling on the sides. Each one of these wall hangings comes with a ribbon for easy hanging (you can specify the color)
The seller will also stamp the date on the back at your request. Each sculpture is 4″ long by 3.5″ wide so it would be great as a tree ornament too.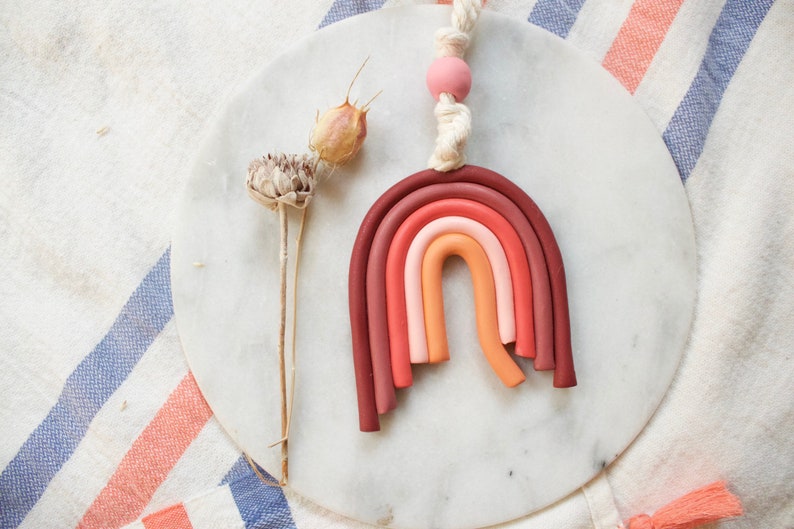 Handmade Decorative Rainbow Clay Wall Hanging

Know any Sculpey art fans? I have just the thing – this charming rainbow decoration piece made from my favorite modeling substance. All of them are one of a kind and adorned with a bead going around the rope hanger.
And that's not even the best part, this shop owner does custom colors with the rainbows. These would be perfect for a kid's room, living room, you name it.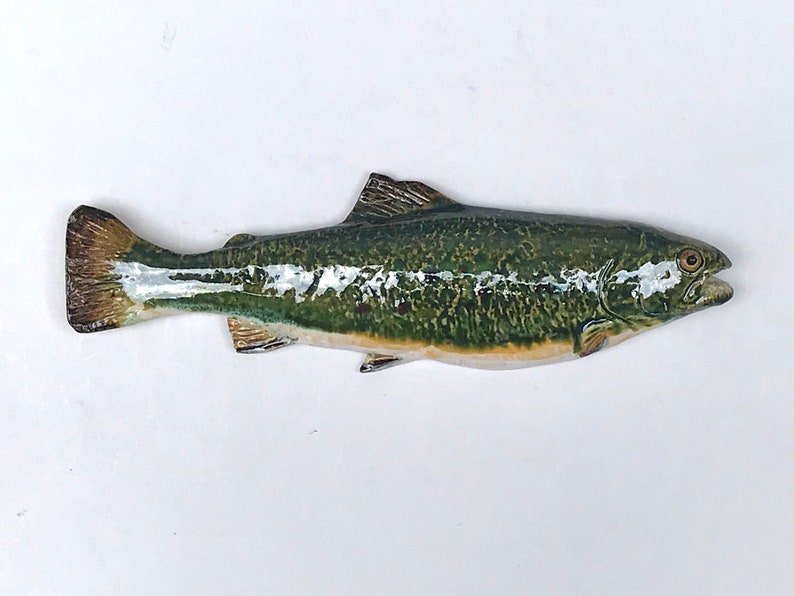 Hand Sculpted Clay Fish Wall Decoration Art Piece

This one caught my eye, for sure, as I love keeping fish as a second hobby (at the present time, it's goldfish) and these handmade wall hangings in different fish breeds really stood out! This guy has being doing this for quite awhile, you could send him a convo if you have a specific fish in mind that he isn't featuring. All of them are kiln fired and did I say, one of a kind!
He has lots of other fish breeds available in sculpture form, so you may want to check his shop and have a look around (one exception – didn't see goldfish or koi…) But all of them…stunning! What a great gift for an angler or lover of aquatics in general!