Holy cow, you're not going to believe this…I ran into this by pure accident (the way I usually learn new things! LOL) And it's a revolutionary clay kneading tool designed to spare you from laborious work.
Truth be told, it has been out for a few years, so I'm a little late to the party. But the long and the short of this tool, known as the "NeverKnead" is that it lives up to its name, it was designed to soften clay that's gotten tough or crumbly, or lessen the time needed to get it pliable enough to feed into the pasta machine.
So don't toss those reprobate clay chunks – wait until you see what this brilliant device can do and you'll think twice (especially when you think about the fact that this clay does not come cheap…) 
All the credit goes to the inventor, Debra Ann, who created this ingenious device that takes hard, unmanageable clay and turns it into a manageable cube with a few strokes. The video below demonstrates how it works:
As you can see it operates kind of like a drill press, you put the clay on the plate which is made of hard acrylic – and push the adjustable side lever which compresses it down. The repeated motion of the lever softens it up. Although you probably noticed that Debra does add a little bit of softener to it to make it easier.
The best part is that this lever action keeps air pockets from getting trapped – the bane of producing quality clay art. With your pasta machine, you have to fold and re-fold the slab to prevent trapped air, but the motion of the rollers does this instead.
If you're sold yet, the NeverKnead comes in lots of great colors, too! Take your pick, from purple, yellow, pink, whatever will match your studio.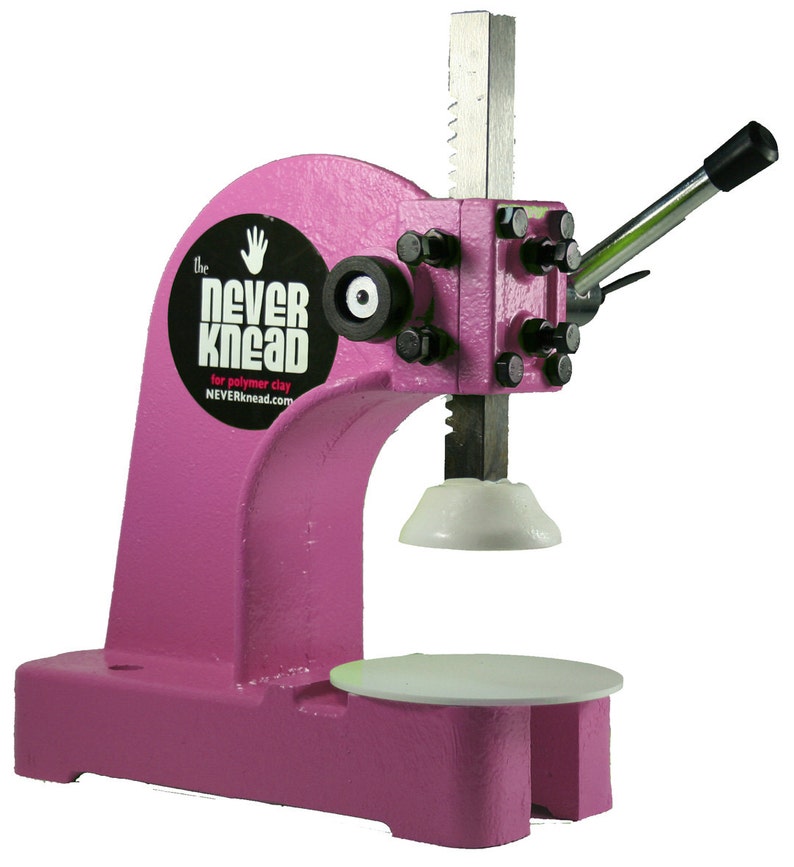 NeverKnead in Hot Pink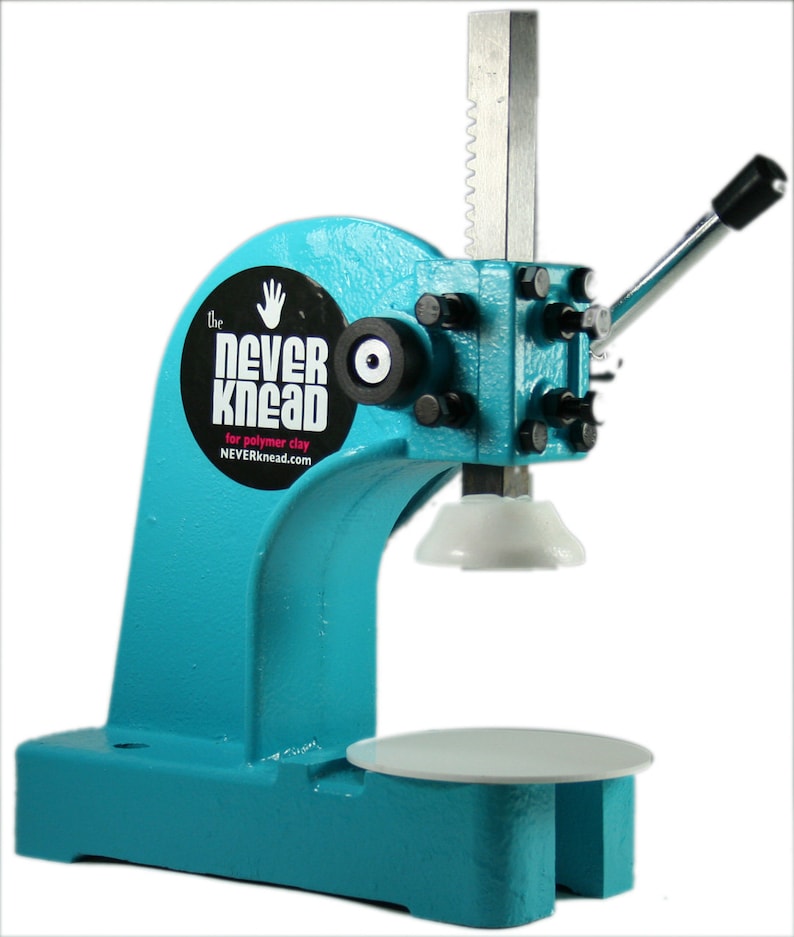 Never Knead in Aqua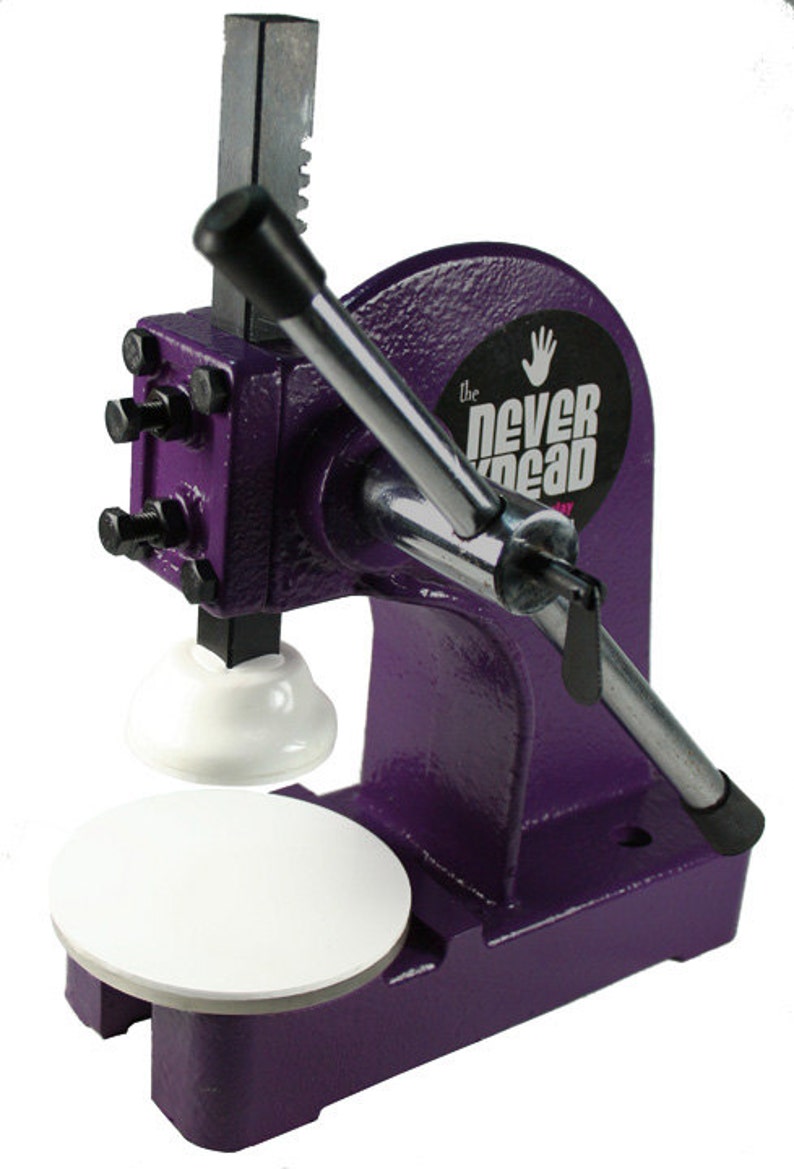 NeverKnead in pretty purple

These here are my favorites. If you drop by Debra's shop on Etsy, she also has a coupon code (at the time of writing) and offers free shipping too! Lots of good reviews, so you can be sure you'll be able to buy with confidence.
It's got some weight to it….There is some assembly required on your part, as the lever . You can also bolt it down to your surface if you have a problem with the machine potentially skidding around.
Pin Me?
So Who Should Use the NeverKnead?
Those of you who…
Suffer from a medical condition like arthritis or MS
You work with clay in large batches or do complex projects
You work on commission, so your clay must be in tip-top condition!
Even though it's a great tool, it's not for everyone. If you generally work with small-scale projects such as jewelry parts or miniature food, a tool like this is probably going to be overkill. Or if you are more of a "hobbyist" and this is something you do every now and then.
Well there you have it….you "neverknead" to worry about tough clay again!