Attractive looking paint and sip party invitations are a must if you've got a creative shindig in the making! If you're in the early stages of getting a paint party off the ground, the next big step includes sending invites and keeping count of all the RSVPs coming in.
And of course, you want them to to be extra classy and convey the spirit of art and wine (cheese and crackers optional 😊) to get a good response.
There are two ways to go about it…you can make your own party invites or select a pre-designed card set. Either way, you should end up with a fabulous set of invites ready to WOW all of your guests.
Whichever route you choose will depend on your schedule, creative ability, and resources.
Making Your Own Paint Party Invitations
If you're a DIY-er at heart you may want to design your invites. You can do this by using graphic tools to create a really nice template with a sip and paint theme and all the essential details like time, date and place, and afterward print out as many as you need onto good quality cardstock.
The platforms I use most often for creative endeavors are Picmonkey and Canva. Both have a great selection of ready-made templates that are pre-sized, so all you may need to do is fill in the details.
These shown here are just a few examples . You can always change some of the elements on them, like the color or background image, and add your own too!
In terms of selection, Picmonkey has the most in terms of graphics so you can find lots of cute and attractive designs that have art and wine themes. For the price of a tall latte, you could create a template and turn it into a masterpiece to send to all your guests.
🎨 Save Time With Custom Invites
The above may be time-consuming, and you may have other pressing duties. Enter the best option – customizable invites! Zazzle is a great venue for creative looking invitations designed by talented artisans.
Don't forget to check for periodic promo and coupon codes as they offer them regularly. All of these I have chosen here have unique background art that every creative enthusiast is bound to appreciate.
🎂 Paint and Sip Birthday Party Invitations
Birthday parties should be memorable – those big "milestone" birthdays like 30th, 40th, 50th, etc. especially, are a cause for celebration! If you're planning a paint party, you don't want to leave anything to chance, invites with eye catching designs that match the theme will go a long way in getting an enthusiastic response!
Here are some birthday themed cards that are both unique, colorful, and have all the bases covered – art themes like paintbrushes, palettes, cute fonts, and enough room to include all the details like time and location.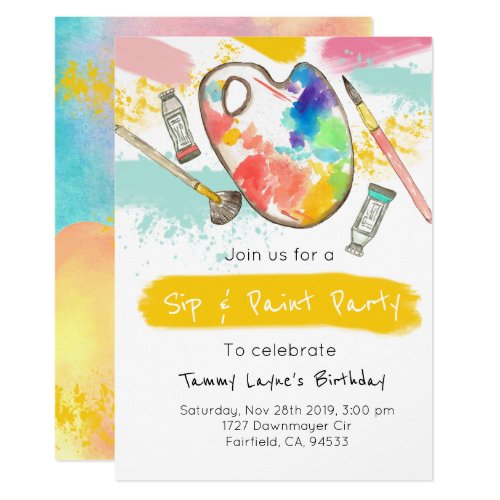 Sip and paint adult birthday party invite
Modern Art Party 50th Paint and Sip Birthday Invitation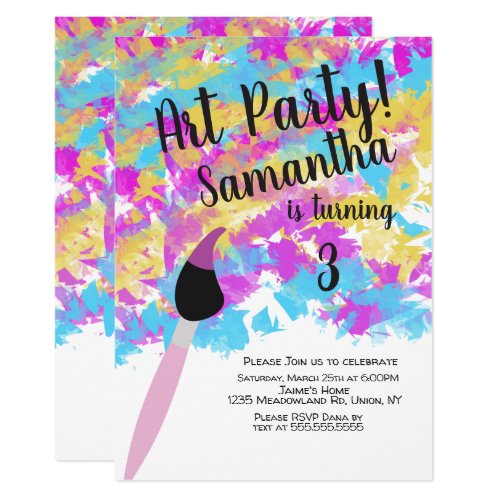 Abstract Art Birthday Party Splash Invitation
My favorite is the one on the left – great color combinations!
🍷🎨 Paint Party Invitations For Adults
There are plenty of other fun and memorable events in our lives that would be ideal to plan a paint party around. Things like bachelorette and bridal parties are great occasions for getting together with a little paint and Rose…Anything that involves us girls is cause for a celebration, and these selections of cards with hand-designed artwork is sure to leave the right impression!
Don't forget they can be customized too –  you could also request small changes to colors and styles.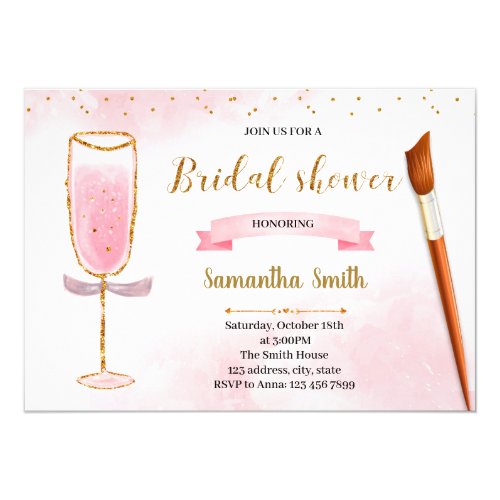 Glitter paint and sip shower invitation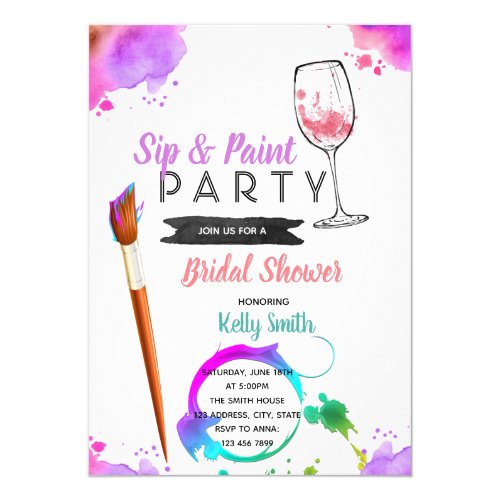 Paint and sip bridal shower party invitation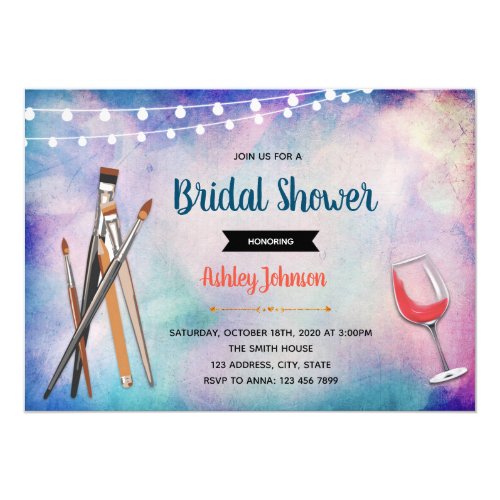 Sip and paint bridal shower invitation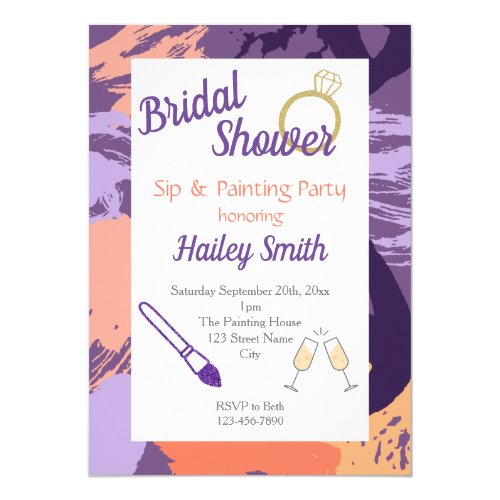 Bridal Shower Sip and Painting Party Invitation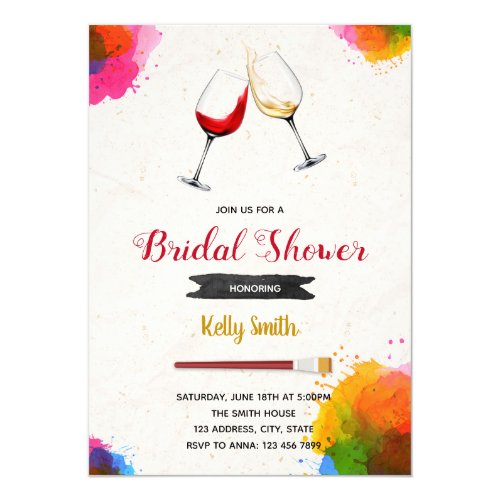 Painting bridal shower party invitation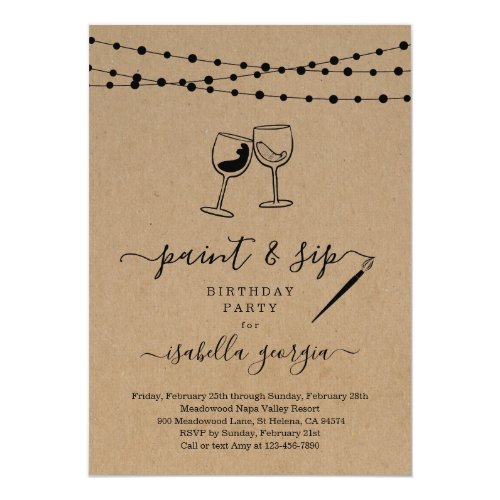 Paint & Sip Birthday, Bachelorette, Bridal Shower Invitation
I think the two invites in the middle are my favorite – such beautiful color combos!
🎨🍷Here's to a memorable and successful sip and paint party for you and your guests – Enjoy!🎨🍷