THIS POST MAY CONTAIN AFFILIATE LINKS AT NO EXTRA COST TO YOU.
What green thumbed member of your family wouldn't enjoy personalized garden gifts? There's no better way to define your turf as yours – from signs and placards to keychains, there's a lot of endless possibilities. Some products are made to have a name ascribed to it, others you may need to ask.
When I first started my Etsy shop about 5 years ago, it blew my mind how popular custom name and message-sporting items were, so I started offering that option as a bonus. I would include a customer's name (of course, amount of space would depend for so many letters) at their request, at no extra charge.
One of the best places to go for the ultimate in personalized gifts, is Zazzle – all of the products feature unique designs you won't find anywhere else, and the artists/designers always customize them across a multitude of other items that include apparel, drinkware, keychains and much more! And if you have a color preference, or particular style, you have that too!
Drinkware
Mugs and tumblers are a great gift option…Every gardener (myself included) needs a refreshing drink while we're toiling out and about in our favorite spot…And mugs that you can have a custom name applied to are great too, I love some of the funny and off the wall quotes I've found on some of them. There may even be options to choose different colors and fonts, too.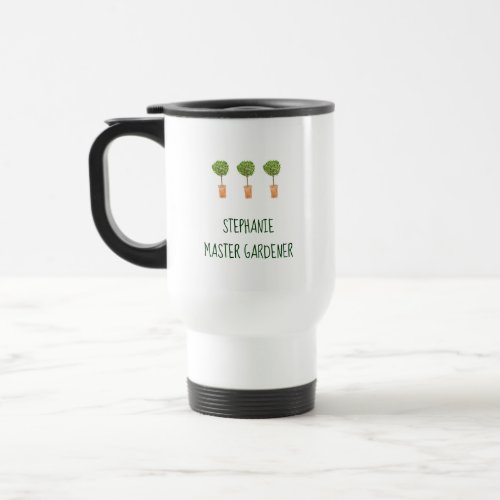 Master Gardener | Personalized Travel Mug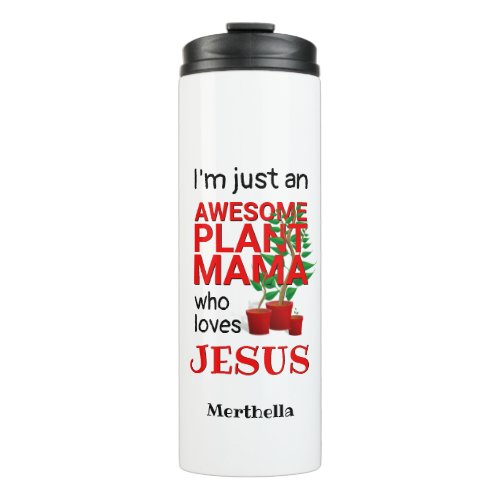 Personalized Plant Mama Thermal Tumbler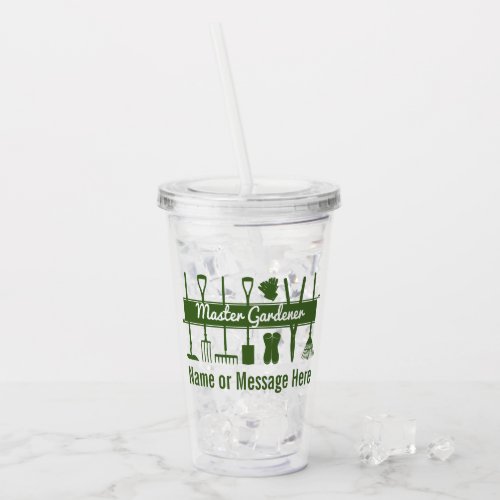 Personalized Master Gardener Acrylic Tumbler

Signs and Banners
What better way to classify one's sanctuary that with a sign dedicated to it – There's a lot of them available made from a variety of materials, from tin and aluminum to wood, I've found a few that have the names and designs painted on, too with a touch of rustic flair. You  could request a single name or family surname, depending on who the fortunate recipient is!
The following are design to be rust proof and easily mount into the ground:
GiftsForYouNow Vegetable Garden Stake, Unique Gift

Garden Hanger's for Him (Grandpa's) Decorative

Garden Decorative outdoor Welcome Sign

You may also enjoy: Handpainted Garden Signs
Nothing says "this is MY garden" like something with your name on it, am I right?
Custom Engraved Garden Tools
Check out this shop KevinDuanCo to see his offerings of custom engraved garden tools! What's more sacred to us gardeners, than our tools? And with a custom name on them other people will get the message…hands-off, Lol
What better way to claim them as yours. He's offering the tools a la carte (4 different types-two different shapes of trowels, rake, fork) or the whole set, with a custom name on them. There are 8 different fonts to select from. He will send a proof as well, so you can see how it's going to look. They are stainless steel with genuine wood handles.
I'm unsure what his method of engraving is exactly (most of the time I find their story in their shop bio) but he doesn't say. He's a Star Seller, nevertheless.,, so you can buy with confidence.
This is something that will be cherished, for sure.(The apron is not included, sorry)
What are some ways you could create a personalized gift?
Do you have your own special talents or skills…such as painting, engraving, or woodburning? All of which could be used to etch or emblazon a personal name into something.There's another tool called the cricut, which, when partnered with a graphics program, could be used to create and cut out custom names.
These cutouts could be made into heavy cardstock or vinyl. Products like mugs, signs, banners and plaques could be produced this way. I've never used a tool like this myself, but I know of people who do to rpoduce amazing designs.
Rubber stamps are another tool you could use, these work very well for paper and cardstock, or pressed into a substrate like clay. Stamping the recipient's name into the object is a lovely way to go that extra mile. Whether you do this with a wall hanging, sign or piece of pottery it will be cherished for sure!
Gift baskets are another option. Though you can find lots of them online, you can also have a lot of fun putting one together. Include a collection of their favorite things  What are some ways you could put a personal touch on them? Something like the mug or tumbler I mentioned earlier would be great to include, another could include a set of lotions or creams…Our hands get a little rough sometimes and things like this are appreciated.
Nail brushes, too. A lot of dirt we get under our nails from our favorite hobby means a lot of scrubbing. Seed packets would be great, too…the outer packaging should be unique to the beholder and carry a design or inscription on the front.
Wrap-Up
Well, that's a lot of ground I tried to cover. Is your head buzzing with ideas yet for the ideal personalized garden gifts? Can you come up with your own take on some of these?