Cute little polymer clay dolls for bows are the perfect topper – I remember when I had been making hairbows once a long time ago there came the question of what should go in the middle to set it off?
Sometimes I would troll my supply box to find just the "right" kind of large bead that had the right size, shape or colors. Now there's a different way – these teeny tiny charms made out of the all-too versatile polymer clay in the shapes of princesses, fairies, cute little animals,…all handmade too, and unique. If good things come in small packages, then we're sitting on a gold mine here!
Image credit: Image by Susan Avarello
I love these adorable polymer clay bow dolls featuring Disney characters, don't you? Each one is 1-2″ in height and flat-backed so it will sit upon the middle of your hairbow and make it really come to life with cuteness! And the attention to detail on each Princess is just amazing.
This cuties by the dozen is carried by BelCraftySupplies, and from the looks of it, this shop is only a year old but she's really crushing it with these clay creations; some of them are selling out quickly – a few I almost linked to, but didn't, because the stock was low and I didn't know if a particular character would be gone soon – no joke 🙂
Here is another one of her critter collection – Polymer clay dolls for bows are not just limited to human characters, I have seen some cute animals too, like the Paw Patrol bunch above. Little girls will enjoy wearing these for certain!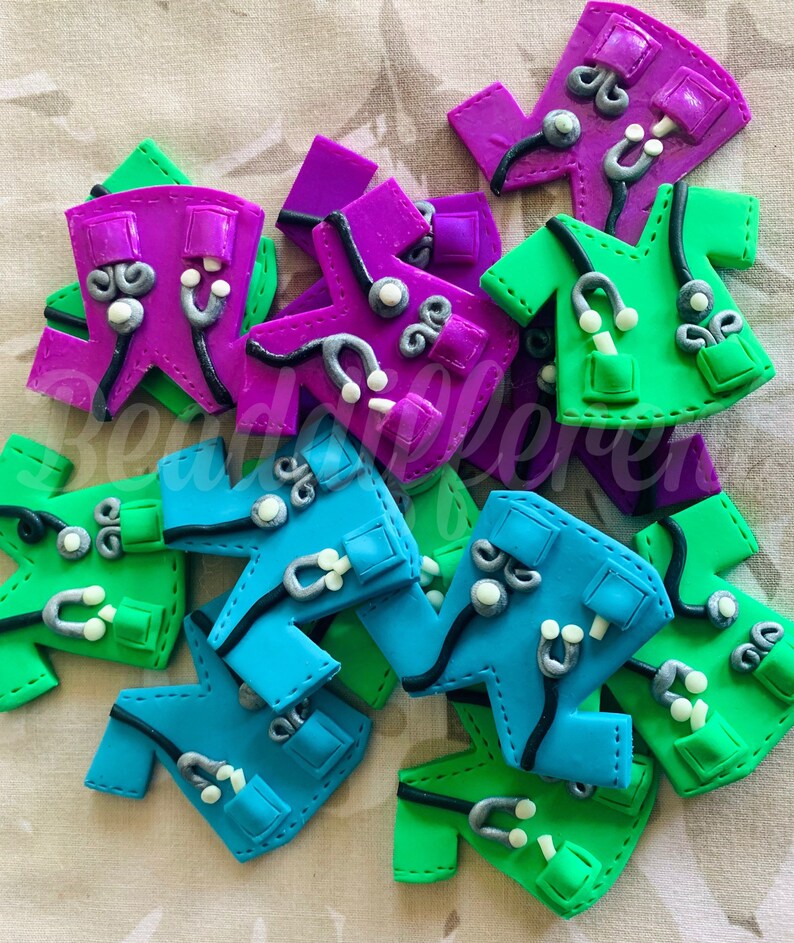 Polymer Clay Ornaments – Scrubs

Check out these polymer clay ornaments for bows – in the shape of little teeny scrubs! These are carried by the shop BeadDifferentArt. Now I have no affiliation with the medical field, but I think these are just adorable; the attention to detail with the hem, stethoscope, and scissors – just wow!
Aside from these three colors, they also come in two sizes, 1″ and 2″. If you have a friend or relative in the health field one of these (or more?) a bow topped with one of these, or maybe even a lapel pin or pair of earrings would make a great gift.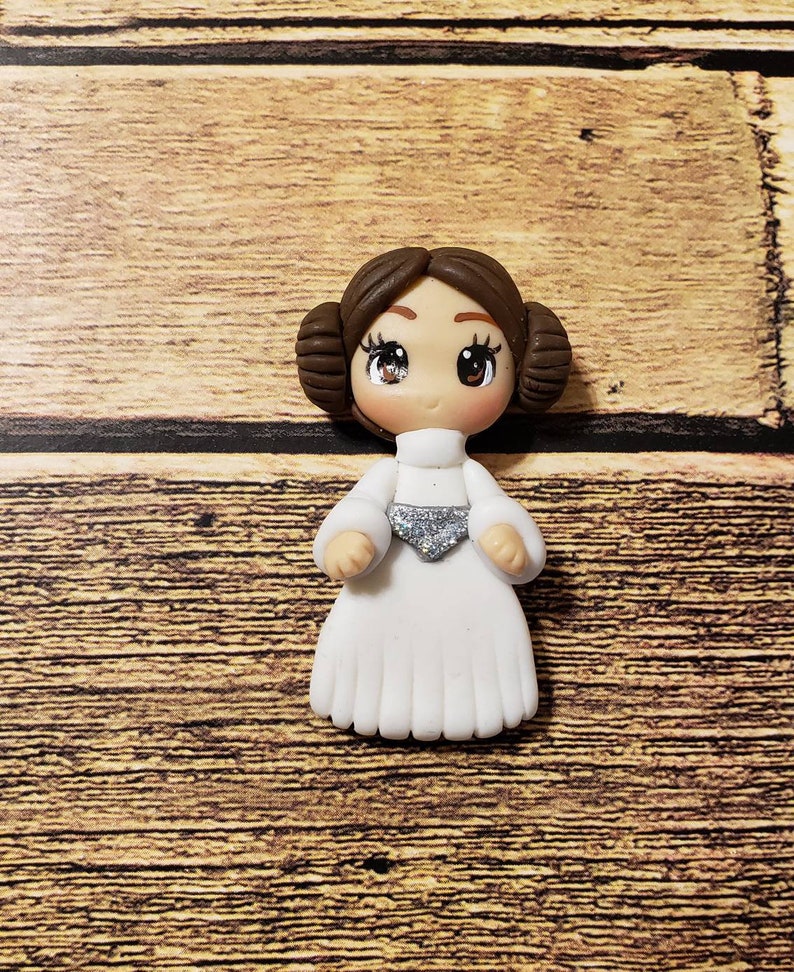 Princess Leia Clay Doll Ornament

My next favorite in this lineup includes this darling little Princess Leia clay doll by LidlClays. This shop features lots of popular fictional clay characters – all of them had mostly non copyright names given, but you can tell who they're based on as the replicas are amazing!
She looks just like the Star Wars character all the way down to her metallic silver belt! This would look great on white or silver ribbon, and this doll is flat backed and also 2″ in height.
Last but not least, also by LidlClays, is Olaf the Snowman from the hit movie Frozen – I'm not that good with pop culture but I did recognize his likeness right away. This would be perfect for adorning winter or holiday-themed hair ornaments, and is sure to get compliments!
Well that's just a handful of all the polymer clay bow dolls I have found – what did you think of these? You can have just as much fun with these as you can their bead counterpart. And just as a side note, you could also use these figurines to adorn other things, like badges or keychains, as I saw that other buyers were using these for – they seemed to be loving these. A lot!
And I hope you will , too. Making things and decorating them with cute clay doll ornaments.