Polymer clay molds for dolls are great to use for figurines when you want to capture the fine details of human facial features with a little (OK, a lot) less of the legwork involved  when it comes to sculpting anatomical body parts from scratch. Molds are a highly popular and helpful tool that every sculptor should take advantage of, and their use is widespread for such projects as holiday decorations, wall decor and statement pieces and jewelry.
I used to see a lot of these type of molds at places like Michaels – they were meant to work alongside a series of "funny people" (to which the original creator was, I have no idea -that was a long time ago – but they were darn cute.). I can't remember what the molds were made out of, but the preferred material of choice now is silicone – a material which works great with all kinds of culinary work due to its ability to withstand heat and its flexibility, which it is famous for.
Flat Doll Face Molds
Doll faces like these below are flat baked (not three-dimensional heads) and would be great to use in making decorations. I've seen lots of these that were labeled as parts for making lapel pins – you could dress them up and embellish with hair, and other details. That would be really cute to wear for special occasions, right?
Ialwiyo Human Face Silicone Mold Chocolate Polymer Clay Mould

Carunke Fondant Decoration Mould Candy Clay Girl Face Moulds

Halloween 3D Round Moon Face Silicone Mold DIY Soap Mould

They are available in adult and child faces, and sometimes you can find them with whimsical facial expressions, too, like that one on the far right – he cracks me up 🙂 In addition to clay, they can also be used with substances like epoxy resin and cake fondant. So if you work with other materials they would come in handy for that, too. You can fill and bake right in the mold – that's what they were designed for!
Decorative Doll Molds
There is also a really good selection of doll molds to be found on Etsy – including not just faces, but small-scale heads, arms, legs and torsos. You can use these to make Chibi dolls, fairies and cute folklore creatures. So if you're into dollhouses, fairy gardens or miniatures in general, you'll love what's in store.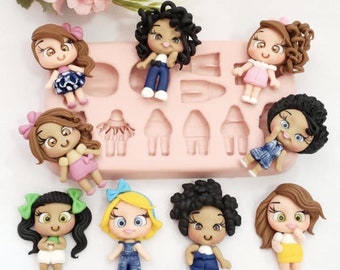 Small Figurine Silicone Mold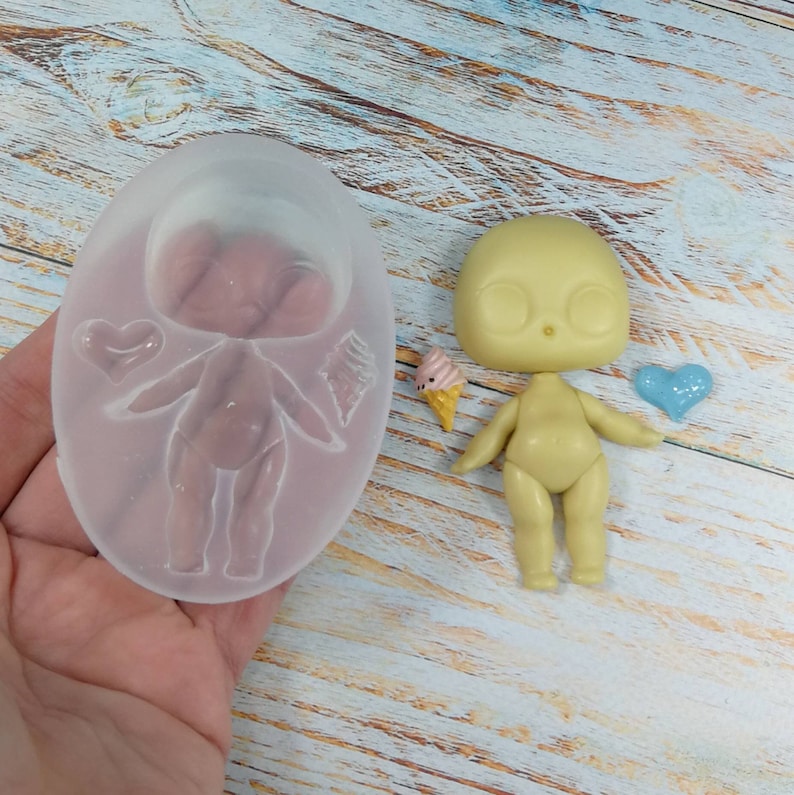 Transluscent Silicone Doll Mold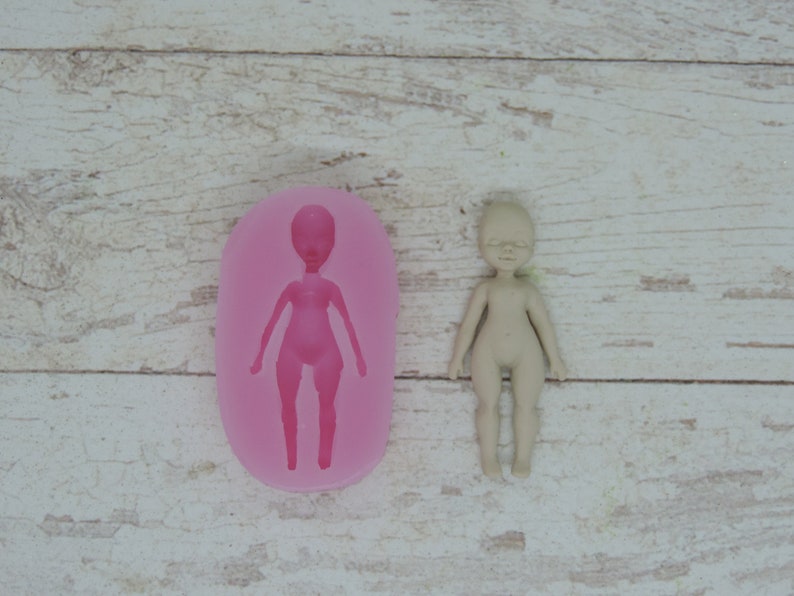 Pink Silicone Figurine Mold

From there, you'll only have to think about coming up with hair, a good wardrobe or costume to make them yours and one of a kind. Except for the mold on the left, it  has the clothing part integrated – so all you would have to do is paint it! Fun, fun 🙂 And aren't those adorable?
To conclude, molds like these can be a great time saver without compromising on object quality, and stepping up your game a little. Plus you can't beat silicone for its versatility.