Seven AMAZING Scrapbooking Ideas for Teens and Tweens!
Looking for some fresh new scrapbooking ideas for teens or tweens? This age demographic can be every bit as creative and introspective as us, and scrapbooking is an art that should be introduced to them as well.
Whether your child is a master shutterbug or diy-er, putting those talents into an amazing memory book is something to be encouraged.
Pin for Later?
When I was this age, I collected movie and concert ticket stubs, train tickets from my visit to Europe, and heck one time I included a real piece of currency too! All of them went into my scrapbook at the time. If yours are anything like that and have a real devotion to saving their memories, here are some great scrapbooking ideas that teens and tween kids will really get into!
Tween and Teen Friendly Albums
The process of gathering cardstock and paper to match the theme will be fun – but first will come choosing an actual scrapbook album. While there is certainly nothing wrong with selecting a plain three-ring binder from the office supply place to start with….it's also worthwhile to think about looking for one with a built-in theme incorporated.
Because most teens have hobbies and extracurricular activities that are a big part of their lives, that would be a great place to begin.  Things like a team sport, band, chorus, or club are the best examples. Here are a few scrapbook albums that are designed around these activities.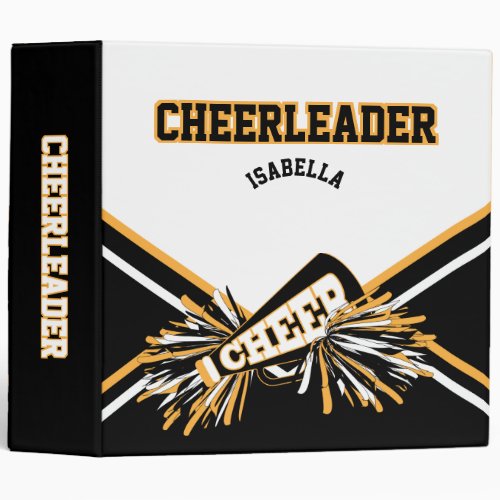 Cheerleader School Colors Black, White & Gold Binder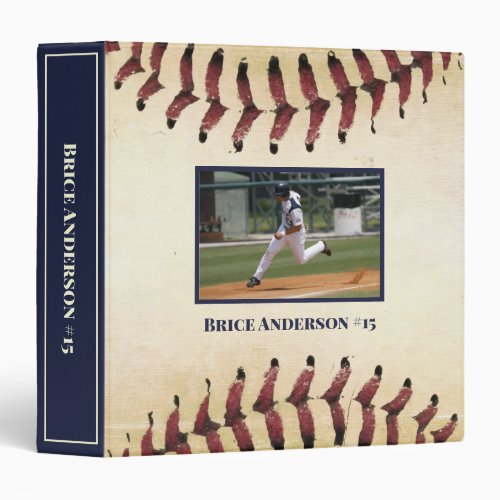 Baseball Photos Rustic Memory Scrapbook 3 Ring Binder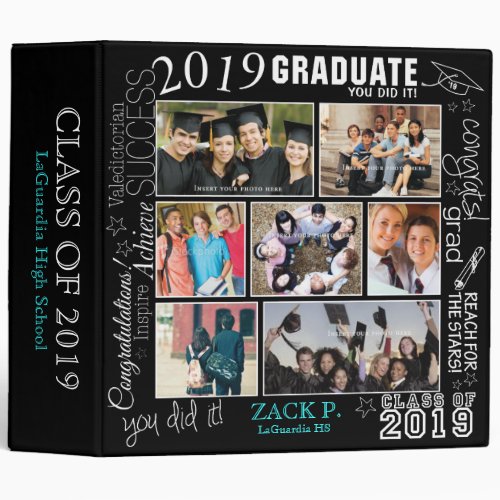 Graduation Collage 2019 – 7 Image Customizable 3 Ring Binder

These are a few good examples…and they can also be customized with a different color scheme, a team name, and  personalized too! What better way to pursue the scrapbook art, that build it around your teen's biggest passions in school and life?
Be sure to incorporate the kind of supplies that you use in your endeavors, as well as the use of acid and lignin-free paper to work with – never too soon to start learning good habits early on.
Scrapbook Ideas For Teen Girls
If your daughter has a creative side, scrapbooking may be right up her alley! Now when it comes to what kinds of things she should scrapbook about…there are many. Does she participate in any extracurricular activities at school, like chorus or band? What about her favorite activities or hobbies? 
One of these would be great to create a special memory book about. Whatever she enjoys most…but do allow her to select the color schemes and theme!
Below are some good examples of scrapbook kits with themes around different hobbies and school activities such as cheerleading, gymnastics and sports. They include stickers and paper and would be great to build the pages with!
Scrapbook Customs Themed Paper and Stickers Scrapbook Kit, Softball

Eat Sleep Gymnastics Scrapbook Page Kit

Go Big Cheerleading Themed Paper and Stickers Scrapbook Kit

Whether your daughter lives for dancing, swimming, or singing, all of these are perfect ideas to create books from. The key is to select attractive matching materials to complement the activity.
===>>>See more scrapbooking kits for teen girls
here
Create a Sticker Album
Young girls especially love stickers! I remember an ongoing project that I participated in with gusto – making a sticker book – I used to collect stickers like it was going out of style. I had the "scratch and sniff" ones that were popular,
Some that had some kind of plasma-like stuff in them that you could push on with your fingers and it would change appearance altogether, to name a few.
Stickers are every bit as popular now as they were when I was in grade school! My birthday was a few days ago and so I'm in memory-lane mode a little right now 🙂
If and when I come across my old sticker album, I will take a picture and update this post 🙂
Preserve Postcards and Greeting Cards
Are you big travelers? The family adventures you go on are great fodder for memory books. If your child is particularly fond of a place or places, this is a great idea! Have them incorporate pretty postcards – whether they were received from a friend, or perhaps even cards made on their own, they can possess sentimental value and should be treated as such.
Incorporate Sports Like Baseball Into a Scrapbook
Sports are a big passion for a good many teen boys, and there's a lot of memorabilia to be had with a favorite sport, or if they are actually on a team, there are a lot of happy occasions that would be great to immortalize into a scrapbook!
One such staple item to showcase is the collector cards – I think these were called "trading cards" back in the day ?. Boys can have a ball (no pun intended!) if their hobbies include collecting baseball (or other sport) cards, which can have some real market value depending on their age.
Young sports fans should definitely consider creating a scrapbook around this hobby, or their adventures playing in real life on a school team. Encourage your son (or daughter; I know both genders enjoy sports) in the skill of selecting a nice album, and to organize things like cards according to such things as dates, teams, and record holders.
Not only will they end up with an awesome sport scrapbook of memorabilia that they made themselves…they'll learn a new, constructive skill too!
Reminisce Baseball Collection Kit Themed Paper

Scrapbook Customs Themed Scrapbook Kit, Baseball Sport Paper

9 Pocket Pages Protectors Trading Card Pages

Make a Book From CD Covers
Most teens have a favorite band or groups they listen to ( and may even be an obsessive fan of.) The artwork inside CDs can be really dope…perhaps they could use these in a memory book commemorating their favorite band or musician(s)?
Inside CDs you always see a great deal of artwork in addition to lyrics, credits, photos of the group,  Have your kids shellac and preserve them on scrapbook pages or protect them in clear vinyl sleeves (especially if they want to preserve art on the front AND back.)
Friends Scrapbook Kit, 12″ by 12″

Create a Scrapbook Celebrating Friendships
Teens and tweens cherish their friendships and what better way to immortalize those happy times than to include snapshots of all their besties and buds in their own memory book?
They can embellishment those snapshots with bling, washi, ribbons and stickers to commemorate them all…one day they will be a joyful reminder of all the great times they had together!
Thanks to smartphones, teens have a ready-made source of all their good times with friends to immortalize at their fingertips. With just a few editing skills, they can download and print those snapshots of their best buds on the latest trip to the beach, pizza party or other favorite venue. This kit I found has all the best friendship-themed paper and stickers to really set off all their treasured photos of friends and fun.
Reminisce A Night to Remember Scrapbook Collection Kit

School Events Like Proms and Dances
And last but not least who could forget an event as memorable as the senior prom? The most unforgettable event of high school,I know girls spend weeks and months skillfully planning and shopping for the perfect dress and shoes… it makes great scrapbook fodder for teens as this is an occasion to be treasured for life. Girls and guys alike should plan on collecting souvenirs from the event, whether tickets, programs, or photos.
Even something like a fancy napkin printed with the logo of the venue in question, are all scrapbook memory magic waiting to happen! They can incorporate these items into their very own event scrapbook, along with colorful paper and stickers that complement the occasion.
This kit I found to the left has everything teen girls and guys need to bring together the magic of prom night into their album, complete with 8 sheets of beautifully designed paper and dance-themed stickers.
Pages celebrating prom night can be laid out like this:
Begin the Road to Creativity Early!
So there you have it, i hope you have enjoyed my list of scrapbooking ideas for teens; you can teach kids to scrapbook at almost any age, and with almost anything as far as themes go to draw from to create their books. There's no time like the present to promote the value of learning to scrapbook to teens and tweens!