🎁 My Official Crafters' Gift Guide
Hey all, are you at a loss for gifts for crafters who have everything? 🎁 What do you do when one or two die-hard DIY-ers, painters, sewists or wood workers have a notable occasion coming up? The big question is when they have a room overflowing with supplies, what can you get them that will equally bowl them over?
Well, the good news is that no matter how much crafting stuff is in their repertoire there is always room for something unique and special.
Who better to ask this than another crafter? So I am going to spill the beans for you with this gift guide.
So if you think crafters are a tough gift demographic, think again! You're about to find out just how easy to please we really are!
Pin This For Later ❤️️
Statement Tees For Crafters
Tees are always going to be a hit when they have messages that speak to the crafter's identity! These examples below are really spot-on  in that department. No matter what niche the recipient is into, he or she will love wearing it with pride!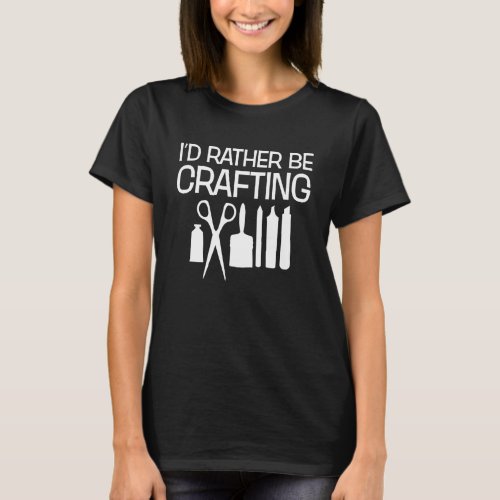 I'd Rather Be Crafting Funny Crafter T-Shirt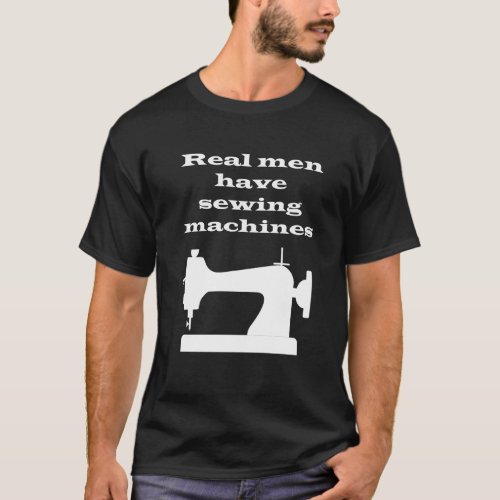 Real men have sewing machines T-Shirt

Funny Tshirts and Mugs For Crafters
What about a tshirt that takes it one step further with humor. Here are two I found that really embrace the lighter side of our hobbies! Every crafter has a sense or humor, myself included, something that can be appreciated. Very few wouldn't relate to the idea of  "I can make that"
And – that one on the left…that just cracked me up. So true, LOL! Is that a home-run message or what?
Crafts Why Buy It When You Can Make It Crafting T-Shirt

Seriously I can make that funny crafter diy saying T-Shirt

I know funny mugs and tumblers are a popular item too! I carry mugs with witty phrases in my little store on Etsy so I know this is a hungry market. A humorous, sarcastic or snarky catchphrase will warm any crafter's heart and make his or her day!
==>>See more fun and funny tshirts for crafters
Another thing you can do for just a little more panache, fill the mug with something the recipient will enjoy, that's sweet and simple, or you can take a grab bag approach and put a little bit of this and that, maybe include something like a gift certificate? Or pull out all the stops and arrange some candy in there for the coup de glace!
I'm So Crafty I Sweat Glitter Mug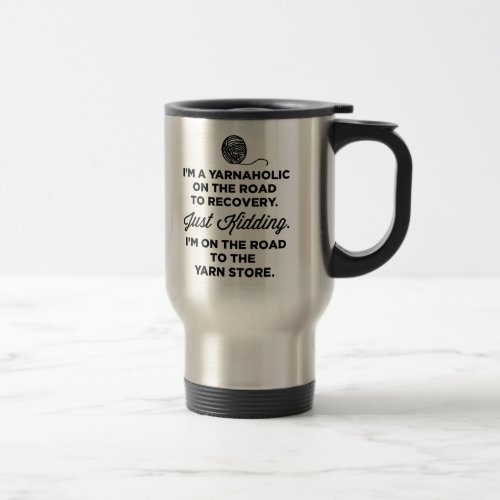 Funny Yarnaholic Travel Mug

---
Pekky Plastic Small Handle Storage Box for Art Craft and Cosmetic (pink)

Organization Gifts
We all have our own system of organization for our endless supply collection; usually in the form of stacking and compartmentalized containers, but what about something more gift-ly in that department?
I'd love to get that box in the pink….it has compartments for small items and large. This one here by Pekky is tasteful and fresh looking, ready to stash together all of your supplies in style.
---
Washi Tapes Bundle Set Stationery Gift Set

Washi Tape Gift Sets
Crafters and non-crafters alike love washi tape with its multitudes of colors and patterns; and it's extensive range of creative uses. What a thoughtful idea! Five or six rolls packaged like this will go a long way in providing fun and creativity.
You can practically get buried in all the washi tape that there is online; but this package is different – it's a gift set that also includes stickers and stationary with the different color tape. You'll definitely "be on a roll" getting this for some lucky washi tape junkie!
Crafting Kits Make Great Gifts…and They're Not Just For Kids Anymore!
I always loved crafting kits…There are so many different kinds out there to cater to the many fun activities to partake in. Best part is that all the ingredients you need are bundled together so you don't have to look for extra tools or supplies to enhance their assemblage.
No matter what you want to master there's no doubt a kit for it, from sand art to rock painting. Kids from 7 to 97 will have hours of entertainment at their fingertips.
---
Creativity for Kids Butterfly Fairy Lights Craft Kit
Klutz String Art Book Kit – Make Pins and More!
Rock Painting Kit by Creative Lily – Hours of Fun for Kids & Adults
Give or take, there are enough supplies included to complete about 3 projects…It's a great way to help someone who has expressed interest in something to get a taste of it. If she or he finds they love doing X, they will have the know-how to keep making things.
When I research what is hot right now, it comes down to rock painting, making slime, fairy lights and making paper bowls , which are very popular with tween and teen girls into crafting.  And there is a kit for all of those and then some 🙂
Cypress Home Mandala Coloring Book Inspired Ceramic Coaster Set with Caddy
Coloring Gifts For Crafters Who Love Coloring Books
Yep these are still going strong! Hours of relaxation and fun to be had with adult coloring. For your more bold and daring, there are sweary word books too…Regardless of the intended recipient's taste you are bound to find a coloring book that resonates in a special way!
As of late, coloring pages are getting a whole new twist in the form of other products, like this set of drink coasters – cool huh? She or he can color a set of drink coasters instead! Your favorite coloring page fan is going to get a kick out of this unexpected surprise. Only thing as I can see, is that these may have to be laminated later on to preserve the work.
ColorIt Gel Pens for Adult Coloring Books Ink Gel Pens Set with Case

Gel Pen Sets Are Still Great Gifts!
And don't forget the addition of some nice pencils or pens so they can get started! Gel pen sets come in so many different colors and styles that a good quality set is bound to bring out some smiles! I wanted to choose one that is packaged especially nicely.
This set here has many different pens in different styles including metallic and glitter and it also includes a nice zippered case as well so the whole lot can be taken along on the go. I don't know who said you can never have too many shoes, but I personally say you can never have too many pens!
Art Journals For Gifts
Another really hot item, this one is sure to be appreciated…and many have nice covers and good quality paper with which to carry out their ideas. The person getting this can use colored pencils, pens, pastels, or even watercolors to produce work and express innermost ideas.
A really elegant journal with a nice cover is going to be a hit.
Gift Certificates
Hey, if the loved one in your family is a die-hard paper crafter chances are she has probably got a cricut machine already…Gift certificates make the ideal stocking stuffer for crafters as they can use them and redeem their value at their leisure, and is bound to find something new to add to their arsenal of supplies!
Related: Check out my gift guide for scrapbook hobbyists here
Light-Up Wall Art
These have got to be one of the greatest inventions since sliced bread! Real canvas art with LED lights built in make for the perfect showcase for the home or office. Right now I've got an autumn leaf scene hanging in my living room – even though I usually paint my own work, this picture really adds a nice touch of class.
Most of them are battery-powered and with one flick of the switch on the side you can turn the lights on or off.
Moon Light Up Canvas by Clever Creations
Hot Air Balloons Light Up Wall Art by Clever Creations
New York City Skyline Light Up by Clever Creations
Plus there are many various scenes to choose from, everything from cityscapes to winter snowscenes, so it's a rare crafter (or even non crafter) that wouldn't appreciate a piece of art that actually lights up!
♥Well, I hope you have enjoyed this showcase of gifts for crafters and it helps you out this gift giving occasion! Which of these are YOUR favorites?♥